For Brian Moorman returning to the Bills as a player was something he didn't even consider as a possibility after he was released by the club in September 2012. Just over a year later 13-year veteran has returned to where his NFL career started. Upon his return however, settling back into the locker room has been a lot easier than trying to get back into his old house.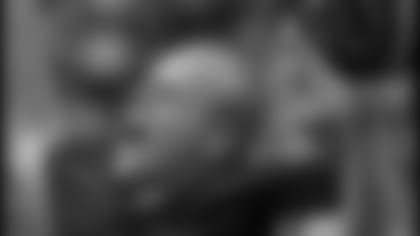 ](http://www.buffalobills.com/media-center/photo-gallery/Brian-Moorman-Career-in-Photos/18c3da74-a47b-4628-a6e0-d281a708413a)"I'm ecstatic to be back, obviously," said Moorman. "It's great to be back in a familiar place and see familiar faces. Just glad to be home."
But home will not be the one he left in Buffalo the first time. He sold that home… to current Bills special teams coordinator Danny Crossman.
"Can't get back in my same house, unfortunately, we sold it," said Moorman smiling. "I told the person that bought it that he might see me sleeping on the floor in the basement."
So where is Moorman living right now? That problem was solved thanks to a former Bills teammate of Moorman's.
"Luckily, I've got a good friend that doesn't happen to be here who has a house I can stay in," Moorman said.
That friend is former Bills kicker Rian Lindell, who has yet to sell his home in Western New York after being released by the club following final cuts.
As far as the locker room goes however, Moorman is right back in the same spot with the same jersey number.
"The guys here have been great, coming in and kind of welcoming me back like I was never gone," said Moorman. "They gave me my old locker back. (Long snapper) Garrison (Sanborn) was willing to move over. Jeff Tuel, I can't say enough good things about him, he gave me my number back right away. I was pretty worried that may not happen. I was pretty excited about that.
Jeff Tuel a pretty classy rookie. Gave his number 8 jersey to Moorman no questions asked. Now wearing number 7. #Bills — Chris Brown (@ChrisBrownBills) October 7, 2013
"I'm excited to be back in the same jersey and I'm excited to be back in Buffalo. I can't wait to step on the field at the Ralph."