Black History Month is a time to recognize and learn from the people who deserve a far bigger spotlight and stage than they've been given due to the racial injustices that still exist in our world today. It's also a time to work toward a more just and equal society by empowering marginalized communities to receive increased opportunities and access to a multitude of things in life.
Running back Nyheim Hines also believes Black History Month deserves to be celebrated by all.
"I believe that Black History Month is really just a celebration to commemorate all of the struggles that African Americans have went through from our history and our past to where we are now," Hines said. "And although it's not where we want to be, there's been a lot of progress made over these years."
Hines thinks one area that still needs progress is the lack of understanding that Black history is American history, and the good and bad of that history deserves to be included in all American history.
"A lot of African American History is left out in American history," Hines shared. "I feel like that's how it should be for every race. We all have history, and we should all know about people because one thing I'm really a firm believer of is that if you don't learn your history and your past, it tends to repeat itself. So, we've had different struggles and different difficulties in the past, the only way we can learn from that is if we teach the whole American truth and the whole American history."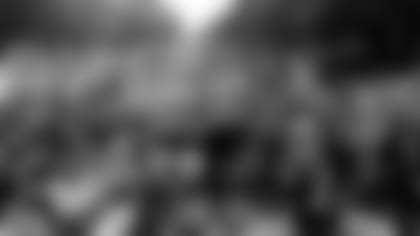 Hines' grandparents, Arthur and Clotiel Miller, have ties to a monumental part of American history. 
"As a kid, my mom had told me the stories," Hines said. "When you're a kid, you start hearing about things and you don't know importance of history, so it sounds kind of like a legend."
To Hines, his grandparents are still legends due to the mark they left on history. Arthur Miller, Hines' grandfather, was a part of the Greensboro sit-ins, which occurred in Greensboro, North Carolina in 1960. The sit-ins were a series of non-violent protests that took place at Woolworth's lunch counter because Black people were refused service. 
It began with four young men, known as The Greensboro Four—Ezell Blair Jr., David Richmond, Franklin McCain and Joseph McNeil. The four sat at Woolworth's lunch counter, only reserved for whites, and did not give up their seats in protest of these injustices. The next day they returned with many others, which grew in number with each passing day.
"He actually went down to Greensboro where we had family and was visiting family," Hines said of his grandfather. "He just happened to just be there at the time. It was segregated, so you couldn't sit on the sidewalk. If you got on a sidewalk, you would get beaten. And then the Greensboro sit-ins happened, he was hosed and all the things that you hear about the story."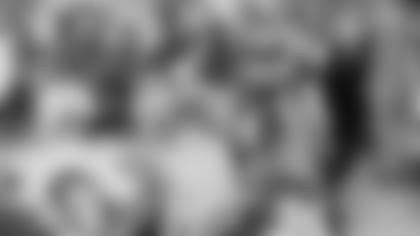 The Greensboro sit-ins sparked a movement of peaceful protests across the country to protest the segregation that existed in many different types of places and establishments. During that time, many people were unfortunately arrested and treated unfairly by the police. But, thanks to The Greensboro Four and the nationwide attention that was brought to the subject, many facilities and establishments became integrated by the summer of 1960.
"Wow, to be a part of that history," Hines said thinking about his grandfather's impact in the Civil Rights movement. "I've never been a part of history like that. But just to hear it and to know that my family had a small little touch on history is really honoring to know."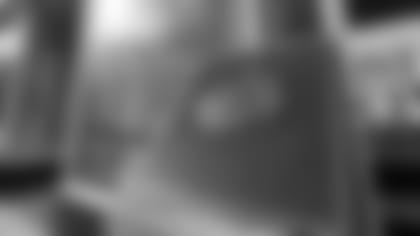 That wasn't the end for his grandparents' hand in history. His grandmother joined his grandfather and the two went to Washington, DC to take part in The March on Washington with Martin Luther King Jr., which happened in August 1963. Arthur and Clotiel were a part of a group around 250,000 strong that gathered at the Lincoln Memorial to protest the challenges and inequalities the Black community faced in all facets of life and encourage the passage of the Civil Rights Act. 
"They drove down to Washington, DC to march with Martin Luther King Jr.," Hines said as he reflected on the story his grandfather told. "And just hearing some of the stories of that, the tear gas and just all the things that happened, it's crazy. It was for a better future. But I think although we have not made all the progress we want in 2023, in the 1960s with what Martin Luther King Jr. was fighting for, he made a lot of progress. 
"It was not just Black people. There were more women getting more opportunities for jobs, different races and minorities getting different opportunities, and that's really what Martin Luther King Jr. wanted."
A lot of credit is given to The March on Washington for the affect it had on the country because the Civil Rights Act was later passed in 1964 and the Voting Rights Act was passed in 1965. The March on Washington was also where King Jr. delivered his iconic "I Have a Dream" speech.
Hines' grandfather recalls King Jr. as a great leader who always did the right thing.
"He always knew what to say and when to lead," Hines said of the picture his grandfather painted of MLK. "The hardest thing about being a leader is knowing when to retaliate and when not to attack, so my grandfather said he always respected him for how things happened and how even when they were brutally hurt and harmed, how as a leader, you have to stand on what you mean. And he always respected Martin Luther King for doing that, no matter what happened they did not retaliate with violence."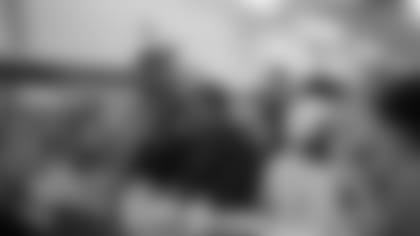 When Arthur tells the story of being a part of the Greensboro sit-ins and The March on Washington, he didn't realize it would be something that is still talked about in 2023.
"When all these things happened, he didn't think that 60 years later, 50 years later, it would be spoken about and his grandson would be in the NFL and doing an interview about it," Hines said with a laugh. "It's crazy how life kind of comes full circle with things. My grandfather, Arthur Miller, is a great man and raised me all my life and was a pastor and a great man of God. So, he just told me the legacy you leave is richer than any money or anything you can do with money or any value, and that's what he did. He's done something bigger than I've ever done, leave a legacy that will be spoken about forever in history."
Hines also wants to leave a legacy of his own and wants to respect those who have inspired him with the type of legacy he leaves.
"I think I have a great platform to leave a great legacy," the six-year NFL player said. "I've done a lot of work in the muscular dystrophy community, and I'd like to leave my fingerprint on history and a legacy somewhere. I'm not exactly sure yet, but I like to help people. So there's a lot of people out there who need help, and I'm fighting for a lot of different causes."
The muscular dystrophy community is near and dear to Hines because his grandmother, Clotiel, passed away from the disease and his mother and uncle currently live with it.
"That's why I'm the National Spokesperson there, I'm here to raise awareness and find breakthrough cures and really to find hope because there's all sorts of cancers and all sorts of horrible diseases," Hines said. "And the only way you can figure it out is you have to research and find cures and with every cure and every step of the way, you find hope."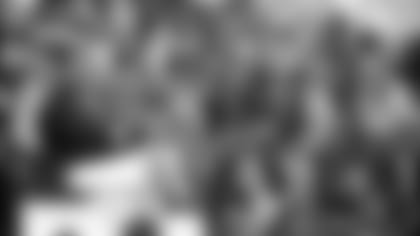 Hines is clinging onto hope in not just the fight to cure muscular dystrophy but also the fight to end racism and the injustices in our world today.
"I think with life really hope brings positivity and you can't really go anywhere in life unless you're going forward," Hines shared. "So, with hope it brings positivity and with positivity, you can really achieve anything because with positivity, you have confidence. So, I believe with all those things, they're kind of pillars of the things that can build and lead to successful futures, lives and hopefully careers for people all throughout the world."