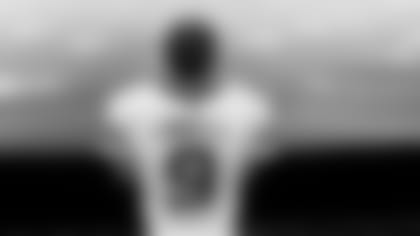 Thank you, Bills fans, for all the support I've received over the years and over the last few days. I always tried to remember the people I represented every time I put the Bills uniform on.  Over the years, I've truly enjoyed hearing the many stories Bills fans had to share from Sundays at the Ralph.
I'll never forget the feeling of driving into the parking lot on game day and seeing the excitement of fans young or old, warm or cold, going through their pregame routines in anticipation of a Bills victory.  What I came to understand over the years, was the genuine passion Western New York and Bills nation has for their Bills, and I can't tell you how appreciative I am to have been a part of it for a decade.
I also want to thank Mr. Wilson and each and every person in the organization for 10 great years together.  You made my family and I feel like we were truly a part of your family, and we were proud to "circle the wagons" with you.
Thank you Buffalo, and while I begin a new and exciting chapter of my career, I look forward to our paths crossing again down the road.
Tweet #ThankYouRian // <![CDATA[ !function(d,s,id){var js,fjs=d.getElementsByTagName(s)[0],p=/^http:/.test(d.location)?'http':'https';if(!d.getElementById(id)){js=d.createElement(s);js.id=id;js.src=p '://platform.twitter.com/widgets.js';fjs.parentNode.insertBefore(js,fjs);}}(document, 'script', 'twitter-wjs'); // ]]>