With the large influx of underclassmen into this year's draft pool it has pushed some of the senior talent at the wide receiver position down the board a bit, but there is a healthy amount of size at a position where the Bills could be looking to add a size mismatch for their offense this offseason.
Bills GM Doug Whaley and his college scouting department have taken note of the fact that six of the receivers on the North and South team rosters at the Senior Bowl stand 6-2 or taller.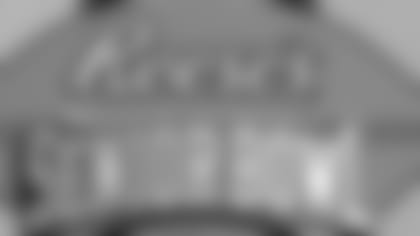 ](http://www.buffalobills.com/news/senior-bowl.html)
"You have some receivers with size and that's always intriguing because in this business big wins," Whaley said.
The most complete receiving talent at the Senior Bowl this week is Vanderbilt's Jordan Matthews, who is the all-time leading receiver in SEC history after compiling 262 receptions in his college career along with a school record 24 touchdowns. And by most accounts Matthews has not disappointed.
"It's gone well the biggest thing is just trying to improve each day," Matthews told Buffalobills.com. "Coach (Gus) Bradley with the Jaguars staff has said the main thing is if we get better each day then the mission is accomplished. Each day take it all in, do all your interviews and watch film and try to do better the next day."
Often compared to Reggie Wayne, Matthews is also the second cousin of NFL all-time leading receiver and Hall of Famer Jerry Rice.
"The last time I talked to him was before the Kentucky game this past season so he just gave me some good advice going forward, going into the all-star games and the combine," said Matthews of Rice. "Just being a professional and owning it and acting like you're the best guy there and then going out there and proving it and then making good financial decisions when you actually start making money."
At just a shade under 6-2 and 209 pounds with 10 and a half inch hands and solid production in one of the top conferences in college football, Matthews could come off the board before the second round is over.
Four years ago Wisconsin WR Jared Abbrederis (6-1 189) probably never pictured himself at the Senior Bowl. That's because he was a lightly recruited high school player who mainly had Division II offers. He instead chose to take a track scholarship at Wisconsin and try to make the football team as a walk on. More than 200 receptions and 23 touchdowns later, Abbrederis is one of the better senior prospects at the receiver position.
"It's not the way you plan to start your college career, but it's not about how you get there, it's about how hard you work and how you take advantage of the opportunities that you have and I was able to do that and it was a great career," said Abbrederis. "I would say my strengths are my route running, knowledge of the game. I can also get deep. A lot of times at Wisconsin I would be the guy going over the top with speed."
BYU's Cody Hoffman is tall at 6-4, but has a slight build and some scouts worry about whether he'll be able to get off press coverage against the more physical corners in the NFL.
"I definitely think it's an area that I need to work on," said Hoffman. "I know the corners in the league are bigger and stronger and going against these guys definitely helps. We have good DBs out here so I think that it's been beneficial."
The all-time reception leader at BYU, Hoffman's marks are impressive knowing the lengthy passing game history of the BYU program. He topped out with 100 catches for 1,248 yards as a junior, but injuries compromised his senior season and he capped his career with a 57-catch campaign in 2013.
"The hard work I put in allowed me to set marks high enough for no one to break them for a while. I just worked hard and was able to set all the records," Hoffman said. "I can definitely bring sure hands to the field and be able to create mismatches on the field whether it's the slot or outside or going across the middle."
Whaley doesn't deny that receivers that produce in clutch moments are eye catching, and he believes the three aforementioned wideouts performed that way in college.
"It gives us options. We like big guys that play big. Those guys all play big," said Whaley. "They reach out, we call them hand catchers. If they are 6-3 and 6-4 and they catch it with their body it's like their six foot. But if they catch it outside of their body with their hands, they're playing like they're 6-6 or 6-7."
At the same time Whaley and his personnel staff believe they'll be drafting with as wide open a scope as the team has in years because they have a good nucleus of talent on their roster already at the important positions.
"At the cornerstone of most organizations you've got to have a quarterback which we think we have, a left tackle which we think we have, a corner which we think we have and a pass rusher, which we think we have. So if you have those guys, you just add pieces around them," said Whaley. "I think everybody in the NFL would love to have a big wide receiver because in this game big wins, but we're in a position now where we can take the best player available.
"We don't have any glaring, pressing needs. Some people may say we do, but we could go across the board at any position as long as we feel it could upgrade us and make ourselves better."