Pegula Sports and Entertainment today announced the location of the New Era Field Uber Zone for the 2018 season. Beginning with the Bills preseason opener on Thursday, the Uber Zone will be located on the western end of the adjacent ECC South campus. The new location allows drivers a quick, convenient and safe way to exit the lot and merge onto either Southwestern Blvd. or Big Tree Road.
"While evaluating our traffic patterns this offseason, we identified a way to enhance the postgame experience for our fans who use Uber for transportation," said Andy Major, Buffalo Bills vice president of operations and guest experience. "Moving the Uber Zone further to the west side of ECC will allow drivers more convenient access to the main roads, provide a safe pedestrian and driver route, and give our fans a quicker way to get home after enjoying the game."
The dedicated Uber Zone helps ensure that fans are able to easily connect with their driver and begin their ride home as efficiently as possible. Fans using Uber are instructed to open the app while leaving the stadium and request their desired vehicle option (uberX or uberXL). Fans should then proceed to the Uber Zone, by crossing Abbott Road outside of Gate 2, and walking between Lots 3 and 4 via Community College Drive. Fans enter onto the ECC campus and follow Community College Drive to its western end, where the Uber Zone is located. Drivers will call or text riders upon entering the Uber Zone to inform fans which row their vehicle is located in.
A map of the New Era Field Uber Zone location is illustrated below.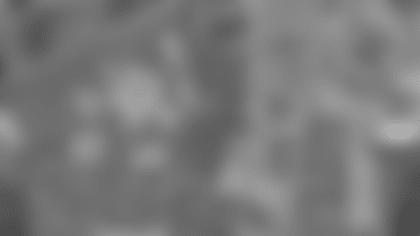 Uber's mission is to bring access to reliable transportation to everywhere, for everyone. We started in 2010 to solve a simple problem: how do you get a ride at the touch of a button? Six years and more than two billion trips later, we've started tackling an even greater challenge: reducing congestion and pollution in our cities by getting more people into fewer cars.
About Pegula Sports and Entertainment
Pegula Sports and Entertainment (PSE) is a management company that streamlines key business areas across all Pegula family-owned sports and entertainment properties including the Buffalo Bills, Buffalo Sabres, Buffalo Bandits, Rochester Americans, Harborcenter, Black River Entertainment, ADPRO Sports, PicSix Creative agency and numerous hospitality properties. PSE aims to be a leader in the sports and entertainment industry by bringing together the individual resources, capabilities and talents of each of its entities to create a cohesive and sustainable brand that together represents the Pegula family's interest. PSE's mission is exemplified by its One Buffalo initiative, which unites Western New York and serves as a representation of teamwork through a deeper connection between Buffalo sports teams, fans and the community.