Bills GM Doug Whaley is a fan of the phrase 'Big wins.' The phrase typically applies to the wide receiver position, and this year's draft class is deep when it comes to capable receivers that stand 6-4 or taller. However, the receiver who plays the biggest in this year's crop stands just 6-1.
Clemson junior eligible Sammy Watkins rewrote the school record books in his final collegiate season with 101 receptions for almost 1,500 yards (1,464) and 12 touchdowns. Though only 6-1 and 205 pounds, Watkins plays bigger on the field, a quality that Whaley and the Bills value.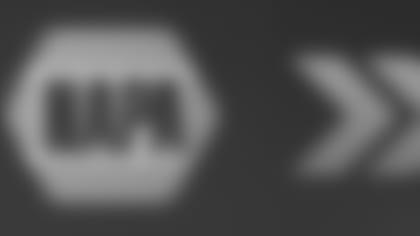 ](http://www.buffalobills.com/news/combine-2014.html)
"At the wide receiver position 'big wins' means a guy that plays big," Whaley told Buffalobills.com. "He may be six foot, but if he continues to catch the ball away from his body and has long arms, then he'll play like a 6-4 or 6-5 guy. Now you can also have a guy that's 6-5, but catches the ball into his body. He doesn't play big. So it's not only just the physical measurements of being big, but being able to play big on the field."
Big plays largely summarized Watkins college career. This past season he was the only receiver with two touchdowns of more than 90 yards with one coming against Syracuse (91) and the other against Virginia (96). But Watkins is far from a one trick pony. Clemson head coach Dabo Swinney made use of the dynamic wideout in a variety of ways with bubble screens to make use of his elusiveness, routes over the middle knowing he was physical enough to make plays in close quarters and fades knowing he could outleap defenders.
"For me I think I can do just about anything on the field from running back to wide receiver, slot. I can make plays all over the field," said Watkins. "What I love doing is dominating defenses and I think that's what I bring to the game. I think that's going to turn over to the NFL. When I come into the NFL I think I can be that dominant receiver."
"He's probably the most explosive playmaker of the crop, but that doesn't diminish the play of Mike Evans from Texas A&M, Benjamin from Florida State and Marqise Lee from USC," Whaley said. "So there are some guys that are nipping at his heels, but right now I'd have to say he's the cream of the crop."
At the same time Watkins isn't giving off an air of satisfaction about his body of work in college. He has some areas of his game on his to-do list.
"I think I'm pretty much a good route runner, but there are areas where I can improve in getting out of my routes. The routes I really have to focus on are my curl routes and comebacks," he said. "I have to start getting my transition (down) and knowing when to run full speed or not and when to sink my hips and get out of my routes.
"I want to be that total package. Everyone knows all wide receivers can catch balls and score, but for me I want to focus on the little things (like) blocking, getting off the press and being a physical, dominant receiver."
Watkins largely credits his coaches at Clemson as well as former teammate DeAndre Hopkins for showing him how to play physical and bigger than your stature. Hopkins was the same size as Watkins at 6-1 214 last year at this time, and was Houston's first-round pick last year taken 27th overall.
"I learned a lot from him," said Watkins. "He taught me the ropes and that's who I try to imitate my game like, as far as catching the ball, being physical and being that dominant receiver. I think over the years he definitely helped me with who I am now today. We still get in touch and work on things together."
Forecast as a top five pick there is the remote possibility that the quarterback prospects at the top of the draft might push talents like Watkins down into the bottom half of the top 10.
That's where Buffalo resides with the ninth overall pick, but seeing the playmaking wideout slide that far at this point seems unrealistic. Watkins performance at the Combine Sunday could make it impossible.
"I'm looking to run something crazy, hopefully break the Combine record," he said of his 40 time. "I'm going to try to run the fastest time out there. So we'll see.
"Hopefully I go top 10. Who knows? That's the goal, that's ultimate the goal I've been dreaming for all my life, so hopefully I go top five, top 10."
If he runs in the low 4.4s his dream is a virtual lock to come true.
*Buffalobills.com **Combine coverage** is presented by NAPA Auto Parts.  Visit your local NAPA Auto Parts store for NAPA Know How and all your car care needs.