The troubling racial and social events of the past week have been polarizing, and for good reason, for the entire country. Hopefully it has made the vast majority of our population stop and think as well as formulate ways to root out an injustice that all Americans have collectively failed to eradicate.
On a smaller scale Bills head coach, Sean McDermott, has taken an approach with his team based on listening, learning and leading to pull help his team through yet another crisis that has impacted all of them.
The Monday after the senseless murder of George Floyd, which sparked nationwide protests, McDermott began the team meeting by addressing the racial injustice that still pervades the nation and then opened things up to the group.
"We discussed it as a team," he said. "I know the Pegulas also put out a statement. Overall, I shared with the team that I was disappointed. I know that this hits directly at home for a lot of the guys on our football team. And when we talk about doing things the right way, I just feel strongly that right now as a country we need to unify. Obviously through this situation and other situations there's a divide and I think that we as a country need to need to come together."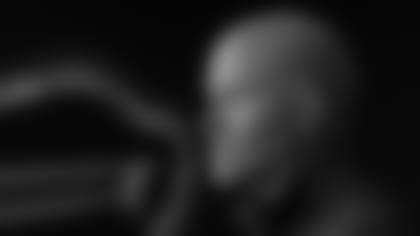 McDermott has been successful in Buffalo when many of his predecessors were not due in large part to the family-like culture he cultivated in the Bills locker room. He encouraged a group of physically imposing men to let their guard down, share their personal stories and love one another.
The result has been one of the tightest roster of players the Bills have ever fielded.
"Part of the reason why we share stories in our culture and in our building is to learn about one another," he said. "And with that comes, certainly some differences, but with that also comes a lot of similarities between people. I hope that our team can be a unifying picture of what it should look like. I really believe that. I really do."
McDermott even pointed to the recent photo of his offensive players at their self-organized practice sessions in south Florida last weekend..
"I think it's a great example of what our world needs to look like right with, with the guys smiling together with hands on each other's shoulders," he said. "I think that's a great snapshot for America."
A little over two years ago, the Bills formed the Social Justice Initiative in the wake of Colin Kaepernick's protest against social injustice, police brutality chief among them. The committee of players and staff in charge of that initiative remains alive and well and is formulating plans going forward.
And although McDermott felt he learned a lot through the team's handling of the Kaepernick protest movement that swept across the league a few years ago, he wanted to really hear his players in their meeting this week.
"I've tried to open myself up to our players to be a listener, to be listening, to be a good listener in this case and I think that's important to educate myself and build awareness and at the same time lead," he said. "Lead our team and our family through this. It's important as far as my faith goes is the love that we are to have for one another. And that's not just inside our building but that's in the world also. It's obviously something that we take very seriously. I'm a big believer in doing things right. I'm also a big believer in loving one another."
McDermott said he was disgusted and ashamed after seeing the video of Floyd senseless death while in police custody. He respects those who have felt compelled to protest, but the violence in some instances, even in Buffalo, was troubling.
"I know that there were protests and certainly some things escalated from what I've been told and what I've become aware of and as Kim and Terry put out in their statement, and as I shared with our team, I don't think there's any place for that as far as the violence," McDermott said. "What we've got to do right now as a country is again unify and make really good decisions. I know emotions are very high right now but use that energy to do good in our communities."
Going forward McDermott's balancing act between working around the COVID-19 pandemic and now navigating a racial injustice that is an epidemic itself, while also preparing his team for training camp and a regular season has become an even greater challenge.
To keep the efforts needed to change racial injustice from falling by the wayside, and also have what should be a formidable team ready to take on all comers this fall, McDermott again envisions a total team effort.
"As a country we're all affected by it, including the players… everyone's affected by this. Before I even became a head coach I had done my research, and one of the reoccurring themes with head coaches that I spoke with was, you get very little time to actually be a football coach," he said. "When things add up in a situation like this where we have this going on, obviously we've got the COVID situation going on and so you spend a lot of time problem solving and making yourself available to dialogue and have conversations.
"The people aspect of the job is real, and you can have scheme. You can have that and I've learned over the course of the last 10 years if you're in this game you better have the scheme as a coach, but you also better be able to connect with people and have staff that can do the same.
"My mom and dad both always taught me that people don't care how much you know until they know how much you care. And I think that's a true fact. So we've tried to do that. We'll continue to try and make ourselves available and help facilitate our players and the action that they want to take in our community."