Two's a party, but three's company.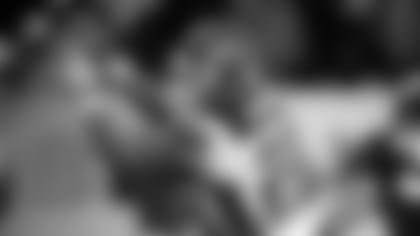 (That's how the saying goes, right? Well, it does this week.) When the Broncos came to the Ralph in 2011, the Bills handed them a 40-14 loss. In 2008, the Bills won by a Fred Jackson touchdown in Denver. With a win on Sunday, the Bills could make it three straight victories over the Broncos, and two straight in the Mile High City. Let's make it a three-peat, boys!
Good things come in threes.
Speaking of things that happened in 2011, with a win against the Broncos, the Bills will be on their first three-game winning streak since that year. In this case, three's not only company, it's a party!
Orton and Pears will return to their NFL roots.
Both QB Kyle Orton and G Erik Pears made stops during their now 9-year careers in Denver, Pears as an undrafted free agent in 2005 and again from 2007-08, and Orton from 2009-11. Of course, Orton's time with the Broncos during his journeyman career was heavily documented, and we're sure he's looking forward to returning to a stadium he knows well to bring a 'W' back to his new home in Buffalo.
West Coast luck?
The Bills will have the first chance to test their West Coast luck in 2014 this Sunday as they look to circle the Broncos' wagons. They'll make another trip in two weeks to Oakland to complete their hopeful two-game westward conquest this season.
Freddy will go against his mentor.
Broncos running backs coach Eric Studesville was the Bills offensive coordinator from 2004-08 and the running backs coach until 2010, during which time he helped to shape Fred Jackson into the back he is today.
"I'd like to see an ever-increasing role with Fred," said Studesville back in 2009. "He's proven that he's dependable and productive in everything that we've asked him to do. So we're going to do it, get him more touches and find more ways to get him in the game."
Sounds like Studesville was onto something.
The Bills Backers of Denver couldn't be more excited.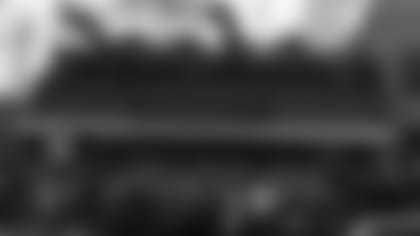 It's not often that the Bills play in Denver and the awesome group of Bills fans who make up the official Denver Bills Backers Chapter are pumped, to say the least. They're hosting a weekend of activities including a huge party at Lodo's Bar and Grill on Saturday night. They'll have live music by Steele and Colfax from 5 pm to 9 pm and a DJ all night, with specials on Bills food and drinks available. If you're in Denver for the game, it's your right and duty to be there!
Families will meet in the middle.
For players like Robert Woods with family in California, it's a heck of a trip to get to Buffalo or any East Coast city for each weekend's game. Playing in Denver gives him a chance to reunite with his family and friends who will make a much easier trip. He says many will be in attendance. The same goes for Erik Pears, who not only started his career with the Broncos but grew up in Denver and went to nearby Colorado State.
Three is a nice number, but eight is better.
We've gone over the basics already: a win would make it three straight over the Broncos and give the Bills their first three game winning streak since 2011. But in this case, more is better, and with a win on Sunday, the Bills would make it their first eight-win season since 2004 with three games left to play.
Hughes and Manning go way back.
Bills DE Jerry Hughes and Broncos QB Peyton Manning (ever heard of him?) played together in Indianapolis from 2010-11. We're sure they were friendly then, but with season Hughes is having, we hope they get even friendlier on the field starting at 4:05 on Sunday.
It'll be a tough month, but these are some tough Bills.
Three future Hall of Fame quarterbacks are on the docket for the Bills in the month of December as the Bills push onward towards a hopeful wildcard bid. While it certainly isn't the easiest end to a season, it's not something this team is looking at as an impassible challenge. So what do you say, Bills fans? Let's make this a December to remember!