Two favorite Bills blasts from the past will be on the opposite sideline.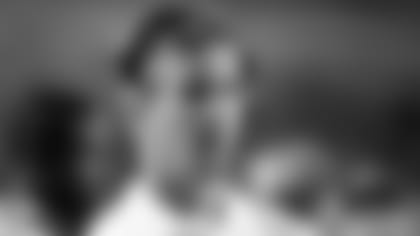 Though he has a special place in the hearts of Bills fans, the Greatest Comeback game engineer, Frank Reich, is in his first year as the Chargers offensive coordinator. He's a man who knew how to score points at Ralph Wilson Stadium in the 90s, but we're banking on the fact that he used up all of his luck in that AFC Wild Card game for the history books on January 3, 1993.
Another Bills 90s era great, Pete Metzelaars, will be coaching his former position group, the tight ends, on the Chargers sidelines under Reich.
Andre Reed will be honored at halftime.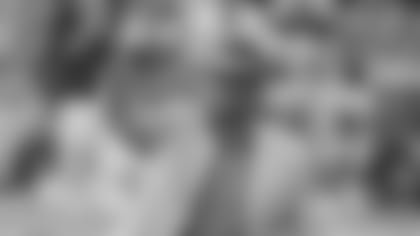 The recently enshrined Hall of Famer will be back for a second game in a row at Ralph Wilson Stadium as he is presented with his official Hall of Fame Ring of Excellence at halftime. Pro Football Hall of Fame President David Baker will do the honors of presenting Reed with his ring.
The game will divide a wedding party.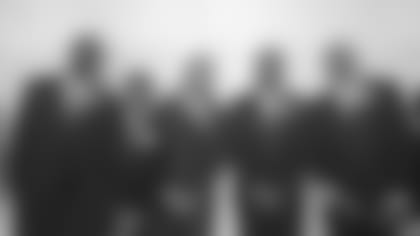 Bills CB Stephon Gilmore got married this summer, and among his groomsmen were many former notable South Carolina Gamecocks, including Texans LB Jadaveon Clowney  and Chargers LB Melvin Ingram who he'll face on Sunday.
"It's going to be big to play him," said Gilmore. "He's one of my closest friends from college. I'm looking forward to it. We're going to trade jerseys after the game.  We trash talk. We're talking about who's going to have the best game."
Scott Chandler is playing his mentor.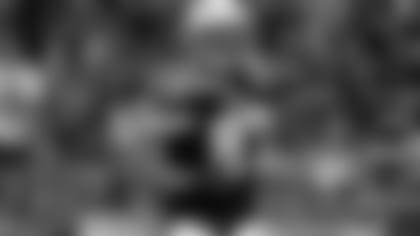 He's been a Bills staple at tight end since 2010, so many forget that Scott Chandler was originally drafted to the San Diego Chargers. Chargers longtime tight end and eight-time Pro Bowler Antonio Gates became Chandler's mentor when he was drafted there, and the two have stayed in touch.
"(Gates) was one of those guys who was willing to help me in whatever I needed and I was able to learn a lot from him," said Chandler. "It'll be fun. It's fun to play against your friends. Most of those guys, when I see them, we pick up where we left off."
Chandler named Gates, QB Philip Rivers, and S Eric Weddle as the group of Chargers friends he's looking forward to seeing (and beating) on Sunday.
Beards will be on display.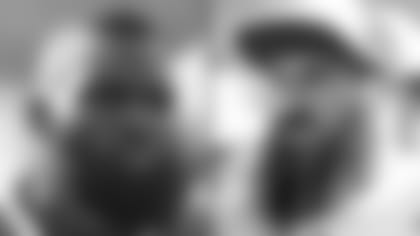 An underrated storyline in the Bills-Chargers matchup is the 'Battle of the Beards,' as some might call it. Weddle and Bills WR Mike Williams each come in strong. We'd say we won't be the judge, but it's pretty obvious who wins this one…
A star UB product could make his NFL regular season debut.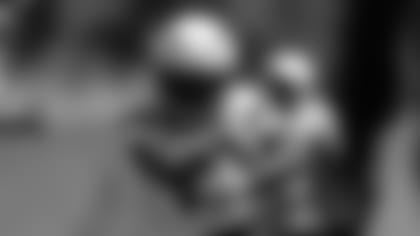 Undrafted rookie RB Brandon Oliver had a heck of a preseason - enough to prove that he was worth a spot on the Chargers roster. It's only fitting that the former University of Buffalo running back might see his first time in a regular season game when the Chargers head east to face the Bills down the road from his college home.
"God is good," he told Ricky Henne in a story on the Chargers website.  "He set this up for me to play my first game possibly in Buffalo.  The thing I miss most about Buffalo is the people. I feel like that's my second home and have a lot of family there that aren't blood, but family to me.  So it's great to go back."
Buddy Nix helped shape both rosters.
As the Assistant General Manager of the Chargers from 2001-09, Nix was one of the main decision makers in those Chargers draft classes, which include QB Philip Rivers, S Eric Weddle, and a number of other playmaking veterans.
Of course, when Nix took over as General Manager of the Bills in 2009, he presided over those Bills drafts, thus playing a role in shaping both rosters into what they are today.  
It's homecoming for a Buffalo-bred GM.
Tom Telesco will come home on Sunday for the first time as the General Manager of the San Diego Chargers. It's his second season in that position with the team.
"Professionally it's big game for us," Telesco told John Murphy. "Personally, it's nice to come home. I don't get a chance to come back very often so we're looking forward to it."
The St. Francis High School grad got his start on the personnel side of the NFL at the Bills as a training camp intern while in college, saying he went to many games with his dad as a young Buffalonian.
Marcell will play a former teammate for the first time.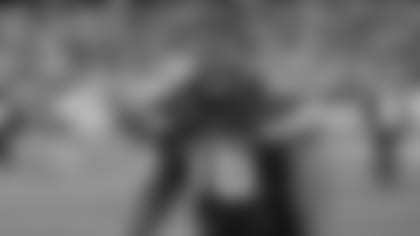 Bills DT Marcell Dareus will take on his friend and former high school rival and Alabama teammate, Chargers OT D.J. Fluker, for the first time.
"It's great," said Dareus. "I'm happy that he got to eh league and he's balling and having a good year. I'm excited. I've never played him before. I'm excited to see him."
The Ralph will be rockin', again.
Not much can top last week's energy and noise, but we're betting that you'll bring the heat again this weekend, Bills fans. Rest those vocal chords and get ready to be loud and proud on Sunday afternoon.