The star running back is running back (pun most definitely intended) onto the roster now that his collar bone injury has healed, and everyone is excited.
"It's huge," Orton said. "Everybody knows he's an explosive player, a dynamic player, good in the receiving and the running game. We're excited to have him back."
"A guy of his talent who has the talents of his magnitude we expect him to come out and hit the ground running," said Jackson. "That's what we want him to do, that's what he's trying to do. He looked good out there at practice. So as long as he comes out and does what he does he'll be okay."
If we're doing our math right, healthy Fred Jackson healthy C.J. Spiller = a lot of yards on the ground.
Wild, Wild West(ern luck).
What's that stigma about East Coast teams traveling west? If there is one, the Bills haven't heard it. The team flew out on Friday with enough time to get acclimated to the time change and environment, and they've already had one westward win this season in Denver. After all, they're taking a trip closer to the land where the buffalo roam, and the wagons are circled!
Woods looks to beat his childhood team.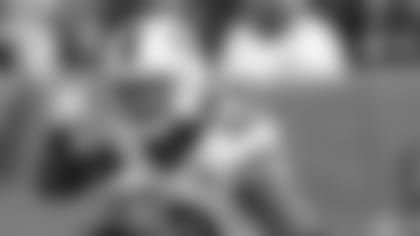 Speaking of westward ways, Robert Woods is a natural-born, raised, and college-educated Californian (USC), and his family and friends will make the drive from Carson to watch him play his favorite team growing up.
Woods says he's excited, but isn't phased by his larger-than-ever cheering squad. He'll just play his game and look forward to visiting with his crew after he contributes to a Bills win.
The Bills defense is…
Unstoppable. Smothering. Scary. Game-changing. We have the stats, but let's all be honest – you don't need numbers to justify this defense. (Spoiler alert: keep reading for stats.) Let's see what they can do against a two-win team after holding two Hall of Fame quarterbacks to no passing touchdowns in the past two games.
Records (and quarterbacks) will fall.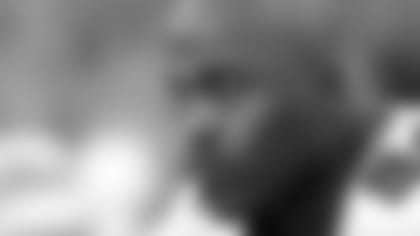 So many records are just shy of being broken! Let's start with Mario Williams. He needs one sack to tie his own career sack high with 14 on the year, and with that sack will move into 7th on the Bills career sacks list. If he get just half a sack it will be the 90th of his career, and he will be the only active player under the age of 30 with nine dimes worth of QB takedowns. He will likely also be the only active player with ferocious contact lenses. 
They'd like to tack another on.
With every win the Bills tack on for the rest of the season, they'll record the most in 10 years or more. With a 9th win that might come against the Raiders, they'll tie 2004's total, and will have won four of their first seven road games since 1994.
A Sammy special in the works?
Bills WR Sammy Watkins has already had a dynamnic year, and with just 150 yards he will become only the 9th NFL rookie since 1992 to record 1,000 yards in his rookie season. He's set so many records, we're having trouble keeping track. And that's a great problem to have.
They'll face the Mack Attack.
Though Khalil Mack will be on enemy lines come Sunday, he's a source of pride for Buffalo as a top pick in the 2014 NFL Draft out of the University at Buffalo. He put that football program on the map in a big way, and we're sure most Bills fans will return to rooting him on after this Sunday's game.
It's been a while since a win in Oakland.
Since 1966, in fact! The Bills have won their last two against the Raiders, but haven't beat them in Oakland since November 8, 1966. It's about time to change that. 
Another epic postgame speech is in order.
If you haven't seen this display of emotion by Kyle Williams after the huge win over the Packers, you're overdue. We don't know about you, but our Mondays are made so much brighter by Bills wins and postgame locker room videos celebrating how special this season has been.