Two weeks down and two wins later the Bills are finally getting their first Sunday game of the 2022 season. It will also be Buffalo's first divisional game of the year, and it just happens to be against one of the most explosive teams in the NFL. They'll face a young coach in Mike McDaniel who has already picked up wins against Bill Belichick and John Harbaugh in his first two games as an NFL head coach.
Here are six storylines to follow for Sunday's game in Miami.
1. A divisional matchup featuring two undefeated teams
The Bills and Dolphins are two of the six (Chiefs, Eagles, Buccaneers, Giants) remaining undefeated teams in the NFL after two weeks of play. After this Week 3 matchup, the AFC East will feature only one undefeated team. Buffalo has won its last seven games against Miami and has averaged 37 points per game in those wins.
While the Bills have had their way with the Dolphins lately, they know this matchup will be tough. Miami is coming off of a come from behind win against the Ravens, averaging over 30 points per game and look quite different on offense this year with the NFL's leading receiver on their team.
Bills head coach Sean McDermott said practices will be important this week since they're on a short week.
"They look like they're playing at a very high level," McDermott said. "They're 2-0 against two really, really good football teams. So, on a short week here for us, we've got to get rest and then get back to work here and put together a good week of preparation."
2. WR talent on display
The NFL's three leading receivers in Stefon Diggs, Tyreek Hill and Jaylen Waddle will be on display Sunday afternoon. These three combined for 509 receiving yards in Week 2, which is more than some teams have racked up on offense through two weeks of play.
The three are definitely looking like a few of the NFL's best receivers to start the season. Here's where they rank among the rest in the NFL:
Stefon Diggs: 20 receptions (2nd in the NFL), 270 receiving yards (2nd), 4 receiving touchdowns (1st)
Tyreek Hill: 19 receptions (3rd), 284 receiving yards (1st), 2 receiving touchdowns (t-6th)
Jaylen Waddle: 15 receptions (t-5th), 240 receiving yards (3rd), 3 receiving touchdowns (t-2nd)
Diggs is coming off of a three-touchdown performance against last year's No. 1 seed in the AFC. He is also the first player since Steve Smith (2007) to have at least 250 receiving yards and four receiving touchdowns in the first two games of a season.
Diggs and Hill are two of five players in the Super Bowl era to have at least three career games with at least 140 receiving yards and three receiving touchdowns in a game according to NFL Research.
"They got a good football team," Diggs said. "They always have a good defense, and that offense has come along. They got some real good pieces, they're explosive."
Explosive is right. Hill (104 yac, 3rd) and Waddle (116 yac, 2nd) both rank top three in yards after the catch. The Bills will have their hands full trying to limit two receivers who both had over 170 receiving yards and two receiving touchdowns against the Ravens in Week 2.
Sean McDermott thinks the addition of Hill really diversifies what the Dolphins can do on offense.
"Now adding Tyreek Hill to that mix, they've got a tremendous amount of playmakers on that team, both sides of the ball and special teams," McDermott said. "Very explosive on offense with what they can do in the throws down the field, the yards after catch. And it doesn't just come off of the wideouts it seems. It comes from Mike Gesicki as well, as well as the running back over there."
3. Similar offenses vs. very different defenses
This could be a high scoring game based on how both teams are playing offensively, but it will be interesting to see how both defenses try to limit a team averaging over 30 points a game. On offense, these two teams matchup very similarly when looking at the numbers. On defense, it's a different story when comparing the two.
Seeing how each defense schemes up against an explosive offense will definitely be something to watch and will be a big deciding factor in this one.
Bills vs. Dolphins on offense
Total yards per game – Bills: averaging 413.4 (3rd in the NFL) vs. Dolphins: averaging 427 (2nd)
Passing yards per game – Bills: averaging 302.5 (t-4th) vs. Dolphins: averaging 351.5 (1st)
Passing yards per attempt – Josh Allen: averaging 8.90 vs. Tua Tagovailoa: averaging 8.90
Another reason why the Dolphins have had a great start to the season offensively is because Miami quarterback Tua Tagovailoa has been very efficient. The QB is completing 71.1% of his passes (6th in the NFL) and has thrown for 739 passing yards (1st) and seven touchdowns (t-1st). Tagovailoa also has a 116.5 passer rating (4th) and has eight completions of 20 of more yards (t-4th).
Bills vs. Dolphins on defense
Points allowed per game – Bills: 8.5 (2nd) vs. Dolphins: 22.5 (t-18th)
Yards allowed per play – Bills: 3.61 (1st) vs. Dolphins: 6.89 (32nd)
Passer rate allowed – Bills: 51 (1st) vs. Dolphins: 114.4 (30th)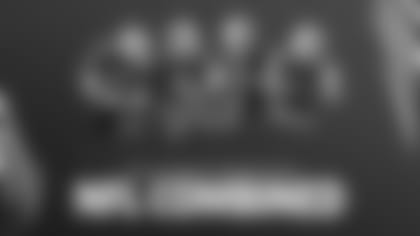 4. Searching for Buffalo's 21st straight double-digit win
The Bills are searching for their 21st straight win by 10 points or more. They picked up No. 20 against the Titans, which ties an NFL record set by the Bears beginning in 1941. This crazy stat has been made possible by the play of their quarterback in Josh Allen. Allen is completing 75.4% of his passes (2nd), has thrown for 614 yards (4th) and has a passer rating of 123.7 (2nd) so far this season.
When looking at the stats against the Dolphins, Allen has gone off. In eight career starts vs. Miami, Allen is 7-1, has thrown for 21 touchdowns (25 total TDs) and has a passer rating of 106.8. Those 21 touchdowns against the Dolphins are the most of any quarterback against a single opponent since Allen's first start in 2018.
Through two weeks of play, the Bills have outscored their opponents 72 to 17. Their +55 point differential leads the NFL and is the second highest in team history through two games. In Buffalo's last seven wins against the Dolphins, they have scored at least 30 points in all but one matchup.
5. Injury watch
The Bills had several players come off the field due to injury during Monday night's game against the Titans.
Cornerback Dane Jackson suffered a scary neck injury during the game and was transported to the hospital for testing. Thankfully, he was released and tests determined there was no major injury to his neck or spinal cord. Jackson also has full movement in his extremities. Sean McDermott said they will take it day by day with Jackson.
In addition to Jackson, Matt Milano (stinger), Micah Hyde (neck) and Jordan Phillips (hamstring), who suffered injuries against the Titans, are all day-to-day.
McDermott said Ed Oliver (ankle), Tim Settle (calf) and Gabe Davis (ankle), who didn't play on Monday night, are all progressing.
Health will be especially important on defense when going up against an offense like the Dolphins that has Tyreek Hill, Jaylen Waddle and more. McDermott said with the uncertainty of who will be available in the secondary, he needs players to step up like they did against the Titans.
"We'll need more of that this week," McDermott said of the possibility of needing to use backups against Miami. "That's what we've got to do, that's the journey of an NFL season and we expect whoever's number is called to step in and step up."
6. A homecoming affair for several Bills
Miami is a hotbed for NFL talent, and the Bills know all about that because their team is loaded with talent from Florida.
RB James Cook (Miami), CB Kaiir Elam (Riviera Beach), RB Zack Moss (Hallandale Beach), WR Isaiah McKenzie (Miami), S Jaquan Johnson (Miami) and RB Devin Singletary (Deerfield Beach) are all from South Florida.
Several players and coaches also spent time in Miami thanks to football. OC Ken Dorsey played at the University of Miami (1999-2002) and left as the winningest quarterback in school history with a record of 38-2. DE Greg Rousseau also played at the University of Miami from 2018 to 2019. Rousseau led the ACC with 15.5 sacks in 2019. DE Shaq Lawson played for the Dolphins in 2020 and started in seven games.
There will also be a sibling connection in Sunday's game. LS Reid Ferguson will play against his brother Blake Ferguson who is also a long snapper. They are the only long snapping brothers in NFL history.