The Bills did not make use of the franchise tag before Monday's 4 pm deadline on Pro Bowl safety Jairus Byrd, but they also have not given up on signing the impending free agent. Bills GM Doug Whaley addressed the media shortly after the deadline for making use of the franchise tag came and went.
"It's a negotiation," Whaley said. "We still have some time to get it done so we're not closing the door on it. We're hopeful. We're optimistic, but we'll see where it goes from here."
Whaley said the Bills continue to communicate with Jairus Byrd's representatives in an effort to see if a long term contract is possible before the free agent market opens on March 11th, but they felt very good about the last offer they presented.
"We were very comfortable with the significant offer we made to those guys," said Whaley. "We'll leave the lines of communication open and we're still open to anything they come back with or if they come back and accept the deal. We'll be open with that as well."
When asked if he feels that Byrd wants to test the free agent market Whaley did not want to speak for the safety.
"That might be a fair assessment, but for us we look at it as a negotiation tactic," he said. "We place a value on a person or a player. They have a value that they have in their mind we just have not been able to (agree)."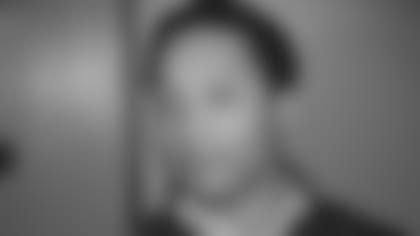 JOHN MURPHY SHOW: General Manager Doug Whaley talks about the reasons for not franchising Jairus Byrd and where contract talks could go moving forward.

Tagging Byrd and then trading him was also posed to Whaley as an option. Placing the tag on Byrd would give Buffalo exclusive negotiating rights, but that did not provide any positive results last offseason. It also appeared obvious that there would be a lot of heavy lifting to clear all the hurdles necessary to make a tag and trade happen.
"One, we didn't think it was the best option for the team for us to get better and that takes another team to do it with," said Whaley. "We felt for the best long term future of the Buffalo Bills was just not to tag him."
Buffalo's general manager is fully aware that Bills fans want to see Byrd remain in a Bills uniform and Whaley wants that as well. At the same time he recognizes the business that is the NFL does not always work in a team's favor.
"I know fans are going to say why didn't we get something for him," he said. "This system is not set up where you can sign everybody. We've done a great job of signing guys that we've had. Leodis McKelvin and Eric Wood last year. Fred Jackson, Kraig Urbik. So we do put an emphasis on signing and keeping our players and it's just with the salary cap system and the way the NFL is you can't keep everybody.
"But it's exciting for our fans because they got excited about Mario Williams. Houston lost him for nothing. So that's just the system we have to deal with and I have complete confidence not only in everybody in this organization that has given us the resources and the backing, but also our scouting that if we're unfortunate enough to lose Jairus Byrd that we can get a replacement if we don't already have one on campus."
That player could be Aaron Williams, a player who made most of the calls in Buffalo's defense last season when he was lined up at the safety position. The Bills 2013 fourth-round pick Duke Williams is also seen as an up and coming safety with solid all-around talent including coverage ability.
At this point however, the Bills will leave the door open over the next week in an effort to keep Byrd in the fold.
"We always valued Byrd as a very good player and a player that we wanted to keep and we think we've done everything in our efforts to try and keep him," said Whaley. "And we'll still keep trying."