DE Mat Boesen – 6-4, 240 – TCUNot only did Boesen receive First-Team All-American honors from Sports Illustrated this past season, but First-Team All-Big 12 honors, First-Team AP All-Big 12 honors and he was the Walter Camp National Defensive Player of the Week when TCU faced Baylor. Boesen set a TCU and Big-12 single-game record against the Bears with 5½ sacks. He joins a Bills roster with four former TCU players, including fellow defensive end, Jerry Hughes.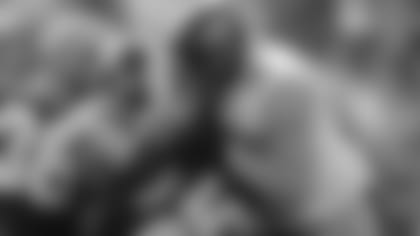 OT Ike Boettger – 6-6, 310 – IowaPlaying tight end in high school, Boettger switched to an offensive tackle in 2013. In 2016, he was an honorable mention All-Big 10 as voted by Big 10 coaches and media. He's coming off an Achilles tendon injury that cost him almost his entire senior season.
CB Ryan Carter – 5-9, 180 – ClemsonA permanent co-captain for the Tigers, Carter racked up three interceptions and 33 tackles during the 2017 season. He ended his collegiate career as an All-ACC honorable mention. He'll join Clemson alums Shaq Lawson and Bills sixth-round pick, Ray-Ray McCloud on Buffalo's roster.
K Tyler Davis – 5-11, 180 – Penn StateAt Penn State, Davis was a record breaker. He holds the school's all-time mark for consecutive extra points made record (144), field goal percentage (79.6%) and consecutive field goals made (18). He finished his career at Penn State sixth on the all-time point list with 261.
G Gerhard De Beer – 6-7, 320 – ArizonaFrom South Africa, De Beer is a Pac-12 discuss throwing champion. Having played rugby in South Africa, he transitioned well to Arizona's football program. In 2017, the Wildcats' offensive line allowed the fewest sacks of any team in the Pac-12.
RB Keith Ford – 5-11, 215 – Texas A&MFord led the Aggies with a team high 11 touchdowns last season. A transfer from Oklahoma, Ford killed it at his pro day, clocking a 4.54 40 time, a 39-inch vertical leap, a 10'6" broad jump and 19 reps on the bench press.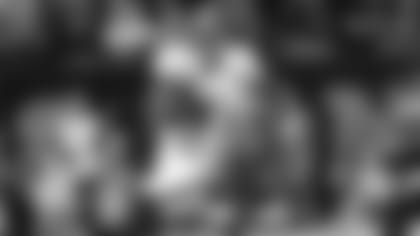 WR Robert Foster – 6-2, 196 – AlabamaFoster is a size-speed receiver who ran a 4.41 at the NFL combine and is familiar with offensive coordinator Brian Daboll's terminology. He is one of the two Crimson Tide members joining the Bills as an undrafted free agent.
DE Mike Love – 6-4, 266 – South FloridaFrom Clearwater, Florida, Love has faced adversity through injury problems at USF. He had operations on both of his knees and his foot during his time as a Bull. He registered 11 tackles for a loss and 5.5 sacks during his final season at USF.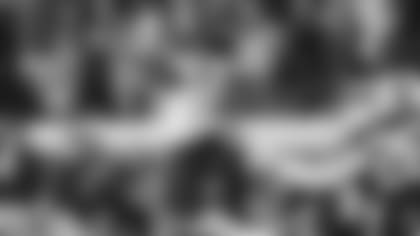 WR Cam Phillips – 6-0, 202 – Virginia Tech
According to Pro Football Focus, Phillips dropped just two of 73 catchable passes in 2017. He also registered 17 touchdowns during his time at Virginia Tech with seven of them coming last season.
OT Mo Porter – 6-6, 310 – BaylorStarted 11 of the 12 games for the Bears this past season, and offers strong measurables. Blessed with almost 36-inch arms (35 5/8") and hands that measure 10 3/8 inches, Porter can lock on and keep defensive ends from getting into his chest.
LB Corey Thompson – 6-2, 228 – LSUHis father was a wide receiver at Texas A&M and his mother an All-American in track at Texas Southern, Thompson has strong athletic bloodlines. During this past season, he recorded six sacks and seven stops for a loss.
CB Levi Wallace – 6-0, 170 – AlabamaA former walk on who earned a scholarship in 2016, he recorded three interceptions last season, his only as a starter, returning one of them for a touchdown. In pass coverage he did not allow a single touchdown on 68 receptions allowed.