Making an NFL roster is no easy feat. It's even tougher to join a team that's become a consistent playoff contender with a roster full of veterans. The challenge to be a part of this season's 53 didn't push Bills rookies away, instead they rose to the occasion.
Seven out of the eight drafted rookies made Buffalo's 53-man roster, and cornerback Christian Benford was one who proved he belongs in the NFL early on.
"It's a blessing that I have made it this far," Benford shared. "To be able to stand by some of the top players in the NFL, learn from them, get better with them and take the technique they have and put into my game to develop my mindset to be greater just like theirs is honestly a great experience that a young kid would never think of."
Benford said he is extremely thankful for the opportunity he's getting with Buffalo, and the coaching staff was equally as thankful when he was still on the board in the sixth round.
"He's one of those guys who we felt may have been overlooked by a lot of people," Bills defensive coordinator Leslie Frazier shared. "We were really excited that we were able to draft him. And watching what he's done in the spring as well as what he's done in training camp, he's another one of those young corners who has some maturity about him, some instincts and playmaking ability that really gets you excited."
The cornerback showcased that playmaking ability throughout training camp by making many notable plays. Benford took multiple reps with the starters and didn't get lost in the shuffle. During multiple practices, the rookie broke up passes and provided tight coverage against some of the best on Buffalo's roster. His veteran teammates noticed he wasn't backing down from any challenge right away.
"He's not afraid to tackle," cornerback Taron Johnson said. "He'll go get up in there and tackle those running backs. He's just an all-around good player. I can definitely see him being in the league for a long time. He's had the mindset of just trying to get better every day because he's shown progression since OTAs."
"He's competed and worked extremely hard in practice," Frazier said. "Still really early in his career, and you just want to continue to put him out there and see how he handles certain situations. But we're pleased with what we've seen up to this point. His tackling, he's been physical, getting his hands on people at the line of scrimmage, he's done a good job in coverage."
Since Bills head coach Sean McDermott played collegiately at an FCS school in William & Mary, McDermott has a certain type of respect for those who constantly have to prove they belong.
"I like those small school guys," McDermott shared. "I have a special place in my heart for those guys that are not as well known. And you look at his history, what he's done and achieved when the odds have been stacked against him a little bit, both in life and on the football field."
"Coming from a small school does bring you a chip because a lot of people are questioning who you are," Benford said. "Can you play, can you fit? So, it always gives you that mindset to prove everybody wrong."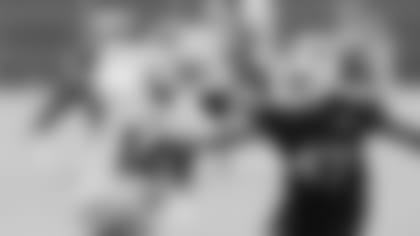 The hard work, late nights and early mornings that Benford has put in has started to pay off since he will be a part of the team this year. Before knowing he made the roster, the rookie said playing for the Bills this year would be a huge accomplishment.
"Any human being has a dream to be in the NFL to make the 53, more so the 46 if we're being honest," Benford said. "It would have me ready to work even more, even though I already am ready to work more but it's just to keep us on top, make sure we stay the number one defense." 
"He can be as good as he wants to be," Johnson added. "It all depends on how hard he works. Not just this season, but the coming seasons. You never know what's gonna happen, but I feel like he has the tool belt and the talent to stay in it for a while."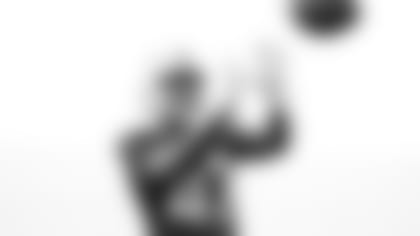 Knowing he has achieved a life-long dream, Benford would tell his younger self it will all work itself out.
"I'd tell my younger self to wipe them tears and don't overthink it," Benford said. "I would tell myself, you're going to be alright just trust God and smile here and there. I won't even front, I was so caught up in life just trying to make something for my family. I'd just tell myself don't overthink it, just have fun because it's going to be nice."
Benford said he's going to soak up everything a rookie season has to offer and understands making the 53 is just the beginning in terms of the work that's ahead.
Scroll through to meet the 2022 Buffalo Bills!