After each Bills victory Buffalobills.com takes a closer look at the five most overlooked plays in the win. Plays that might not seem like much at the time, but had a much bigger impact upon further review. You can watch any play back from Sunday's game on NFL Game Rewind. Watch TV, condensed or All-22 coach's tape of the game. Subscribe now.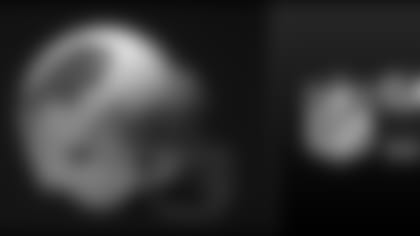 Play 1 – 4th-and-14 at Bills 28 – 1stquarter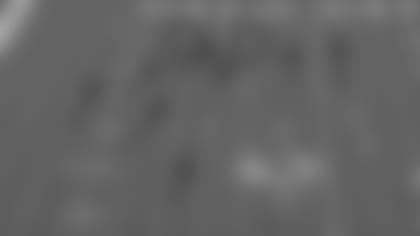 Buffalo's punt team was on point on this play. Brian Moorman launches a 62-yard punt in an effort to flip the field. Moorman's kick goes all the way to the Miami 10-yard line and the coverage is superb. Marcus Easley is the first one the scene to wrap up Marcus Thigpen after just a four-yard gain to the Miami 14. Making it even better the Dolphins are called for holding backing them up to their own seven-yard line.
The play preserved a field position advantage that Buffalo's offense took advantage of on the next possession scoring a touchdown on a short field to take a 14-0 lead.
Play 2 – 2nd-and-8 at Bills 29 – 2ndquarter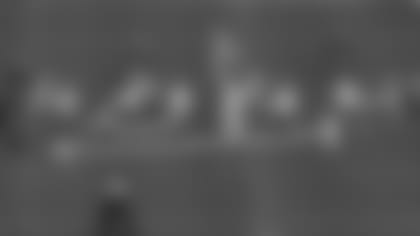 Two plays after Thad Lewis' interception at the Buffalo 31-yard line, the Dolphins are threatening to tie the game down 14-7. On 2nd-and-8 Mario Williams corrals Lamar Miller on the edge and drops him for a four-yard loss to force a 3rd-and-12. Ryan Tannehill throws incomplete bringing on the field goal unit, but K Caleb Sturgis pushes a 51-yard attempt wide right.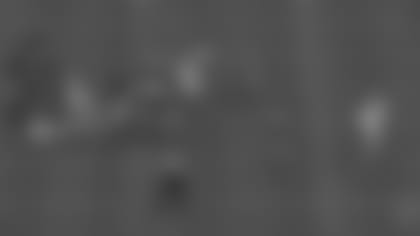 Play 3 – 3rd-and-6 at Dolphins 16 – 2ndquarter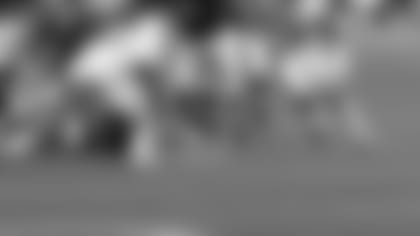 Thad Lewis is sacked by Randy Starks and fumbles the ball, but is fortunately able to pull the loose ball back in and maintain possession. The fumble recovery enabled Buffalo to still come away with three points on the drive on a 39-yard Dan Carpenter field goal to go up 17-7.
Play 4 – 3rd-and-11 at Buffalo 35 – 3rdquarter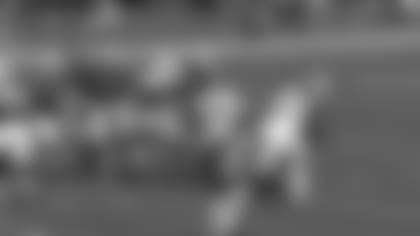 With Miami up 21-17, Buffalo is facing a 3rd-and-long. The Dolphins send LB Jelani Jenkins on a delayed blitz and he comes clean. Jenkins drills Thad Lewis, who bravely steps into his throw and takes a shot knocking his helmet clean off his head to Stevie Johnson for a 17-yard completion and a first down. The drive ultimately ends with a field goal to put Buffalo up 21-20.
Play 5 – 3rd-and-13 at Buffalo 48 – 4thquarter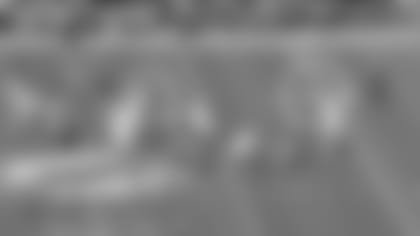 One play after the first of two Mario Williams' sacks, Miami with just a 12-yard gain could still move into field goal range for their big-legged rookie kicker Caleb Sturgis. Kiko Alonso however, reads the screen pass to Daniel Thomas early and is on him almost before he makes the catch out of the backfield. Thomas is promptly dropped for a two-yard loss removing any chance for points and forces Miami to punt with 5:48 left in the game. Honorable mention – 3rd-and-7 at Buffalo 29 – 3rd quarter
Stevie Johnson takes a short pass and shakes CB Jimmy Wilson, then uses a spin move to get away from safety Reshad Jones and lunge past the first down marker for a fresh set of downs.