Podcasts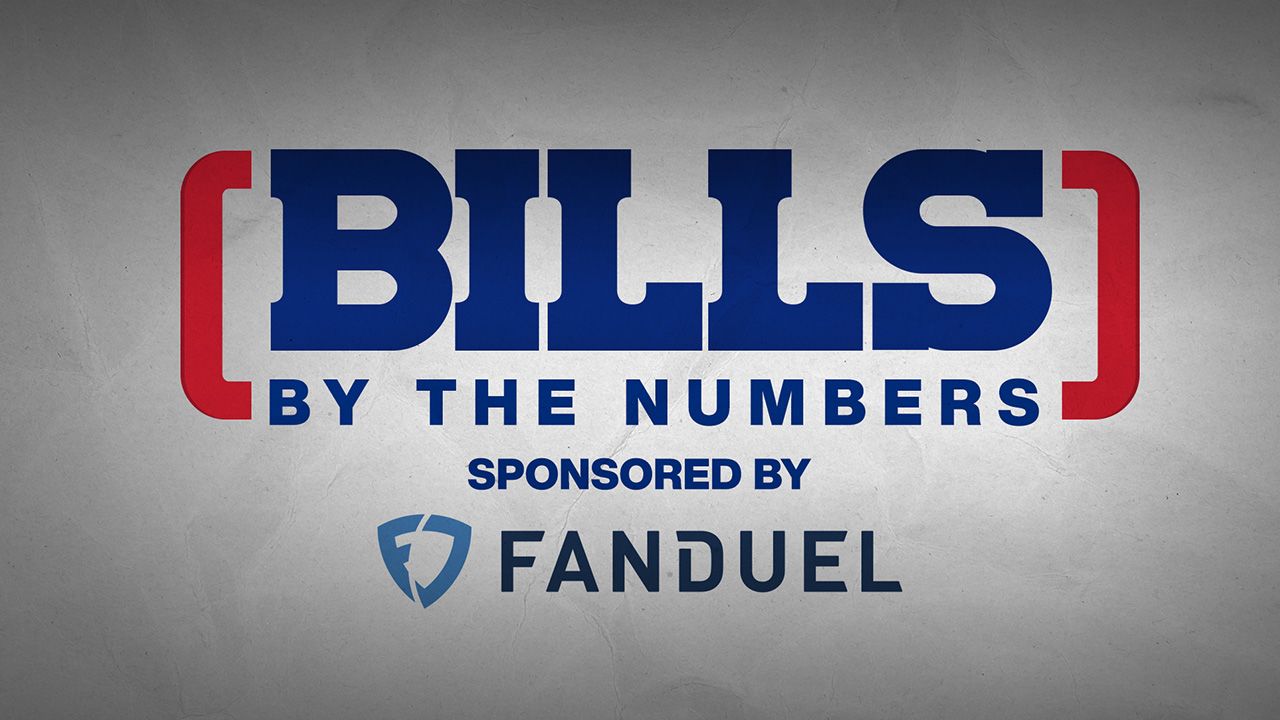 Bills by the Numbers: Presented by FanDuel
Bills by the Numbers presented by FanDuel is your all-inclusive podcast dive into the figures that makes the Bills successful on the field. Wall of Famer Steve Tasker and Bills Insider Chris Brown provide analysis and insight on emerging trends in the league and the Bills approach to all three phases of play. The two will also help you with your Fantasy Lineups as they tap into all the research FanDuel has to offer to give you the best chance to win your matchup each and every week. Listen or watch below.
Bills Pod Squad
Owner and team president Kim Pegula joins multimedia journalist Maddy Glab as co-hosts of the "Bills Pod Squad," a weekly podcast that goes beyond the X's and O's to highlight the off-the-field interests and personalities behind Bills players, coaches, and legends.
One Bills Live
Looking for the most informed Bills talk? Bills faithful can tune into "One Bills Live," presented by Kaleida Health, with hosts Steve Tasker, Chris Brown and Maddy Glab. The trio tackle all the happenings at One Bills Drive, as well as fan questions, comments and interviews with players, coaches, and members of the front office.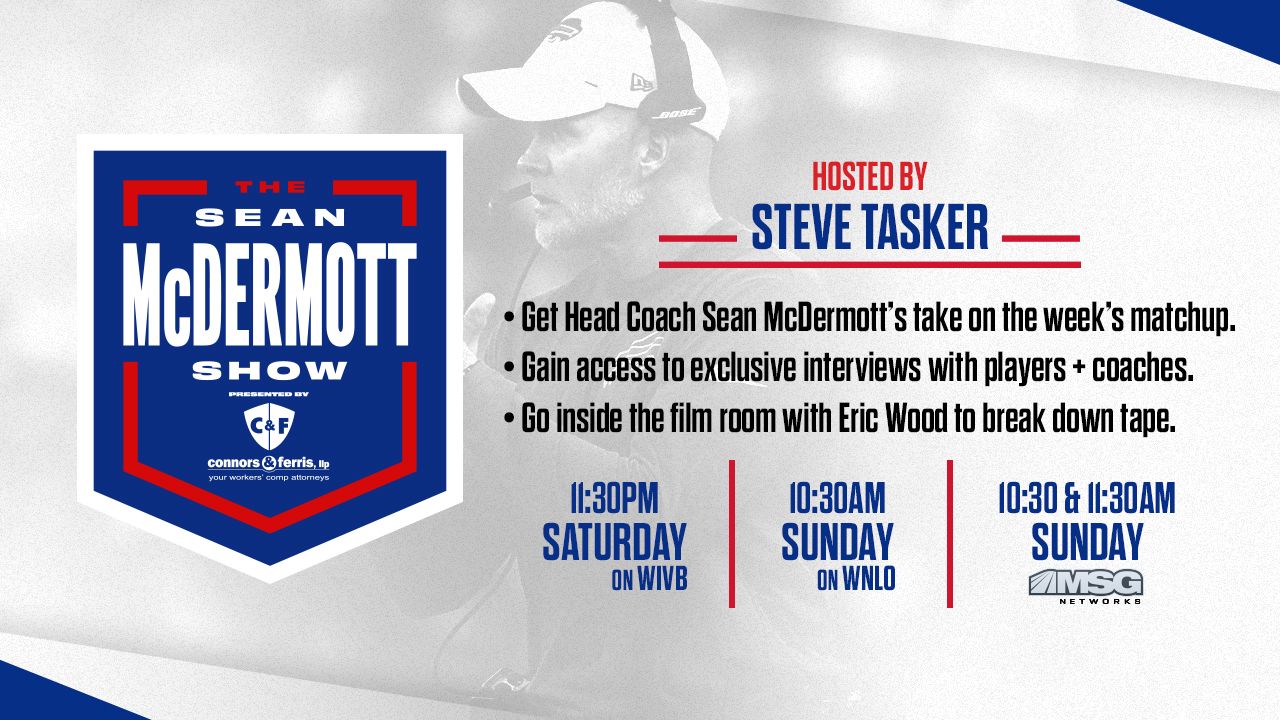 The Sean McDermott Show
THE SEAN MCDERMOTT SHOW presented by Connors and Ferris, returns for its fifth season in 2021.
Tune in to get analysis you won't hear anywhere else straight from Buffalo's head coach. Each week Sean will give you his thoughts on Buffalo's upcoming matchup and share his outlook on the team.
Former Bills Center Eric Wood takes you into the film room and breaks down tape of a Bills player, position group or Buffalo's upcoming opponent.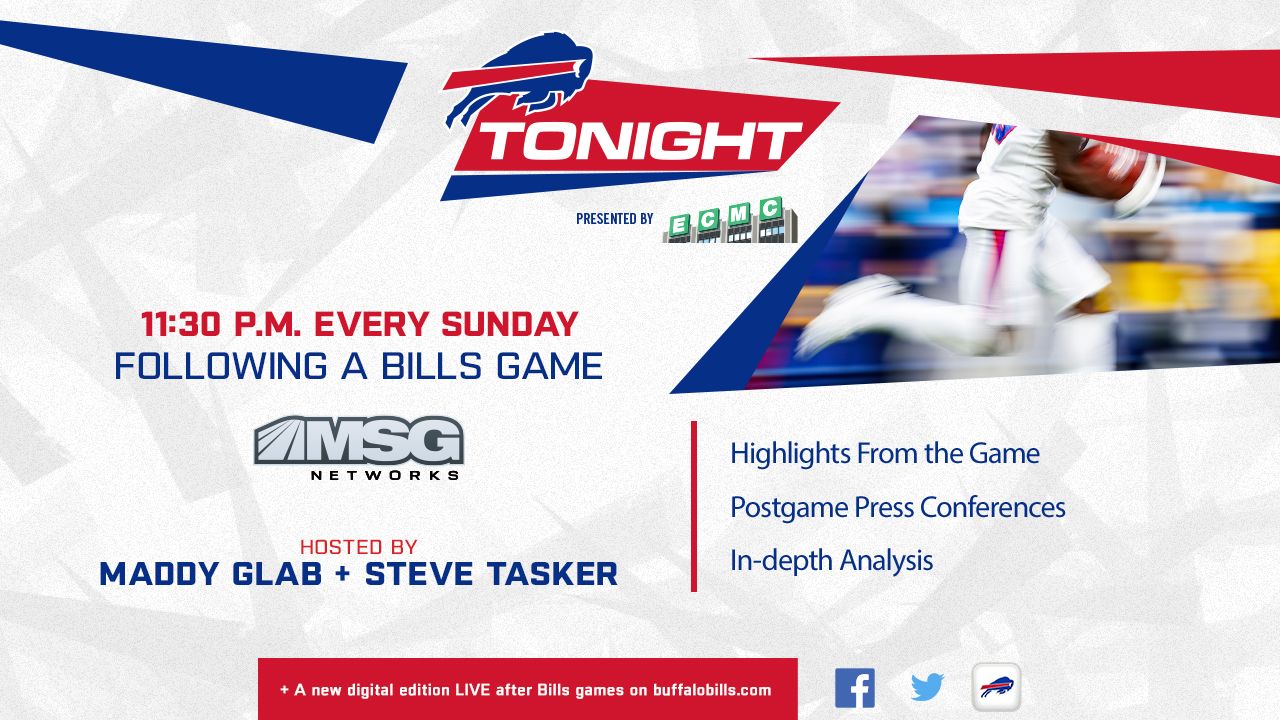 Bills Tonight
BILLS TONIGHT presented by ECMC enters its tenth season in 2021 and features expanded highlights from the game plus interviews and analysis.
Bills Wall of Famer Steve Tasker joins the show as an analyst alongside host Maddy Glab. A fan favorite, Tasker will add his unique insight and opinion on the Bills every week.
The show will kick off with extensive highlights from the Bills game, and Head Coach Sean McDermott's post game press conference. Fans will also hear from quarterback Josh Allen, key players from the locker room, and the show will dive into comprehensive stats with in-depth analysis.