Buffalo Bills Schedule Event Calendar | Buffalo Bills - buffalobills.com
Billy Joel at Highmark Stadium
Sat Aug 14 | 08:00 PM - 11:00 PM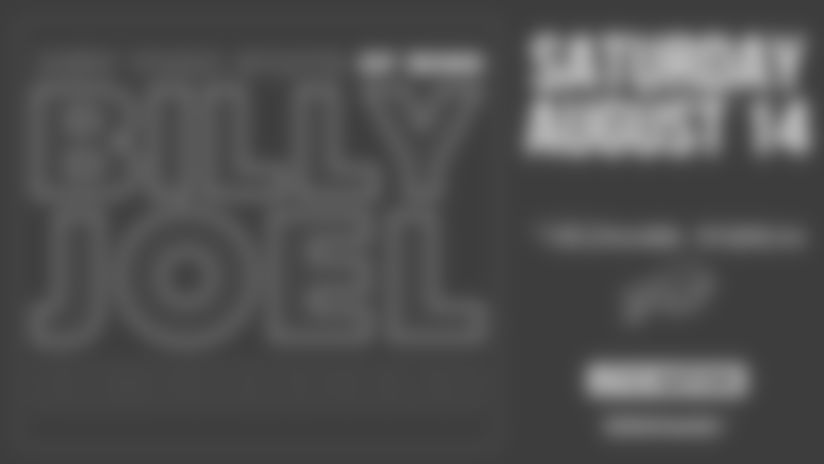 REMAINING SEATS TO GO ON SALE FOR BILLY JOEL'S AUGUST 14TH CONCERT AT HIGHMARK STADIUM FRIDAY, JUNE 25, AT 10 AM
Legendary musician Billy Joel will perform LIVE as scheduled on Saturday, August 14 at Highmark Stadium and remaining seats will go on sale Friday, June 25 at 10 AM.
Fans can purchase seats here. All tickets purchased for the original date will be honored.

Fri Jul 16 - 11:00 AM | Sun Jul 25 - 08:00 PM

Wed Aug 10 | 08:00 PM - 11:00 PM
The world's most iconic and celebrated rock legends will hit the road together next summer for a coheadlining tour SO MASSIVE that it could only be held in America's biggest stadiums. The Stadium Tour featuring Def Leppard, Mötley Crüe, with Poison and Joan Jett & The Blackhearts will hit select cities in the U.S. where each band will bring their electrifying stage shows while promising to perform their stadium sized anthems.