Buffalo Bills Schedule Event Calendar | Buffalo Bills - buffalobills.com
Billy Joel at Highmark Stadium
Sat Aug 14 | 08:00 PM - 11:00 PM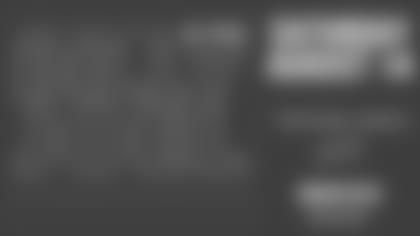 Per the updated guidance from the Erie County Department of Health, masks or facial coverings will be required for all fans, staff, and vendors regardless of vaccination status when visiting the indoor settings at Highmark Stadium. This includes all indoor areas, indoor club levels, concourses, suites, restrooms, and other enclosed spaces. If you are fully vaccinated, masks will not be required in the outdoor areas of the stadium.
Below, you will find additional important event information:
Concert Timeline:
3:00 p.m. - Abbott Road Closes
4:00 p.m. - Parking Lots Open (Cashless, please have credit card or advance parking permit ready to be scanned)
6:00 p.m. - Gates Open (PLEASE ARRIVE EARLY TO AVOID ANY LINES and HAVE YOUR TICKETS READY ON YOUR PHONE for scanning)
8:00 p.m. - SHOW STARTS!
Additional Information:
- Guests that are not fully vaccinated must wear a mask at all times unless actively eating or drinking.
- Your phone is your ticket! We strongly encourage fans to add tickets to their Apple Wallet or Google Pay before arriving at Highmark Stadium. Please visit our Mobile Ticketing Page for more information.
- All purchases at concession stands will be cashless and require a credit card or mobile payment. Cash will not be accepted at any point of sale.
- The NFL Bag Policy will be enforced. Clear bags smaller than 12" x 6" x 12" or small clutch bags approximately the size of a hand (4.5" x 6.5") will be permitted. For more information, please visit our website.

Sat Jul 23 | 07:00 PM - 11:00 PM
For the first time ever, Garth Brooks will perform at Highmark Stadium. The concert is on Saturday, July 23 at 7:00 PM.

Wed Aug 10 | 08:00 PM - 11:00 PM
The world's most iconic and celebrated rock legends will hit the road together next summer for a coheadlining tour SO MASSIVE that it could only be held in America's biggest stadiums. The Stadium Tour featuring Def Leppard, Mötley Crüe, with Poison and Joan Jett & The Blackhearts will hit select cities in the U.S. where each band will bring their electrifying stage shows while promising to perform their stadium sized anthems.

Thu Aug 11 | 08:00 PM - 11:00 PM
Metallica will return to Highmark Stadium on August 11, 2022, for one of only two summer stadium shows they will perform in 2022. The show will feature special guests Greta Van Fleet and Ice Nine Kills.