1. Why are you most excited to come back to Buffalo?
I'm excited. I actually was there for Thurman Thomas' jersey getting retired. I was there for that and there was a lot of love shown. I hadn't been back since I played against Buffalo when I was with the 49ers. 
2. What have you been up to since you retired?
I'm actually part of an investment group. I'm an investor in commercial real estate. What's kind of unique about it is that my investment group are guys that I played with in Buffalo. 
3. Are you with Terrence McGee on that?
Yes. It's myself, Angelo Crowell, London Fletcher, Takeo Spikes, George Wilson and Mario Haggan.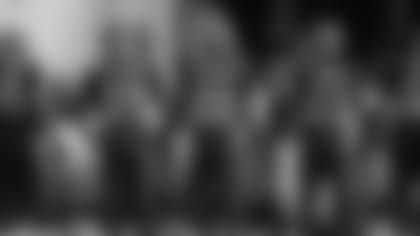 4. Who was the toughest person that you had to play against?
I would say Marvin Harrison is the first person that really stands out. There was a lot but Marvin Harrison [was tough].
5. Who was your favorite teammate?
Those guys that I mentioned [as part of the investment group], we were close. Troy Vincent [and] Lawyer Milloy were other guys as well that I was close to. 
6. Do you keep in contact with them?
Not regularly but we give each other a call just to check up on each other and see how things are going.
7. You played at a couple different places during your NFL career. What made Buffalo special?
For me, transitioning from college to being drafted by Buffalo [made it special]. I think what helped make the transition so smooth, was that it felt like a college atmosphere. 
8. What was your most memorable game as a Buffalo Bill?
I would say any of the Miami Dolphins games. The Miami Dolphins games is where I performed [the best]…There was a game that I had three interceptions and a touchdown and then we played them and I had two interceptions and a touchdown.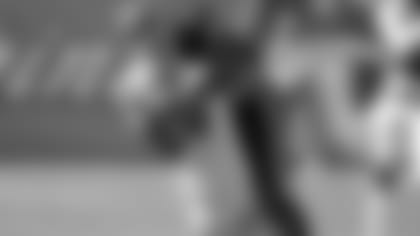 9. Where was your favorite place to play on the road?
10. Did you have any pregame rituals or superstitions when you played?
No. I had a routine. I would get there early, and I would actually get in the ice tube before the game. I would get in the ice tube before the game and then go through my whole warmup routine and preparation for the game?
11. Were you someone that listened to music while you warmed up? What kind of music?
Yes, [I] definitely listened to tunes. Probably hip hop. Either hip hop or old school. 
12. What do you miss most about playing football?
Being honest, what I miss the most is [my] teammates.
13. If you were to talk to somebody that is coming into the league or somebody that is declaring for the draft, do you have any advice for aspiring athletes?
I would say to maximize the most of the opportunity. Meaning, take advantage of all of the perks that you get from playing and maximize those opportunities, those relationships that you build. 
14. What are some of your hobbies nowadays?
I golf. I'm actually leaving tonight, my birthday is tomorrow, so I'm leaving tonight to play 36 holes tomorrow. Then, I'll fly back tomorrow in time for dinner with my wife. I love to golf. I play with my father pretty much all the time. Actually, my buddy Angelo Crowell will be meeting me up there as well and Phil Crosby – he's another guy I played with in Buffalo. It's about six of us who are going down to play 36 holes tomorrow and fly back. Another hobby [I have is] I'm actually in the process of building a car, with no experience mechanically. Based off of YouTube and reading books, I'm actually building one of my favorite muscle cars.
15. Is anyone helping you?
I've had people help me throughout the process – things that are beyond my skillset as far as painting and stuff like that I outsource it, like upholstery. But as far as the nuts and bolts, putting things together, assembling, that's right up my alley.
16. Do you have any kids? Do any of them play sports?
Yes, four kids. Yes [they do play sports]. My two boys Ace and Major, who are 10 and eight [years old], they both play basketball, golf, baseball, soccer and [are on the] swim team. My youngest daughter, she is into gymnastics heavily. My oldest daughter, she doesn't play sports, she'll be graduating and off to college next year.
17. What's the biggest lesson that being a father has taught you?
Just being patient and teaching out of love.
18. Did you do a TV show when you played for the Bills?
Yes, I did, "The Nate Clements Show." It's funny that you say that because I had a plaque in my office with all my teammates that came on as guests.
19. Would you ever want to do something like that now?
So far, it's been a one and done. I haven't taken any classes or went to school for broadcasting…I'm at a great place right now so I just enjoy being a father and doing what I do.
20. Is there anyone in the league now that reminds you of how you played?
Tackling corners? I'm trying to think. Not really. I like the games of a lot of guys out there right now. I like Patrick Peterson's style. I like Lattimore, the corner for the Saints, I like his style of play. I like Denzel Ward, the young corner for Cleveland. [I like] Richard Sherman. I like different styles of people's game [but] no one in particular really stands out that reminds me of myself.
21. What about on the current Bills team? What do you think of the defense right now? Do you have any favorite players?
The defense is solid. I think it's the strength of the team, in my opinion. They're top ranked [against the] pass and against the run too. It seems as if, being on the outside looking in because my time has come and gone, there's a lot of young talent – young, up-and-coming talent that's on that roster.