1 - Coleman sees first action
Corey Coleman practiced for the first time since becoming a Buffalo Bill today. The former Cleveland Brown was limited at practice but appeared to be in good spirits. After practice, Coleman spoke about his path to Buffalo and what he expects moving forward.
"It's all about how you respond," said Coleman. "I am putting in a lot of hard work and dedicating myself inside of the classroom."
There is a plan for Coleman in place to ensure that he is not rushed back into game action without fully grasping the Bills' playbook. However, Coleman noted that he is glad to be a member of the Buffalo Bills organization.
"I am excited to be here," he said. "I can't even explain how much I love this coaching staff and our GM [Brandon Beane]."
After a tumultuous start to his career in Cleveland, Coleman is proud to be with Buffalo, and says that he wants to live up to expectations here.
"I don't want to let them down," he said. "I know they are doing everything possible to help me succeed."
2 - White in midseason form
As Tre'Davious White enters his sophomore season in the NFL, many are hoping that he can continue to have the same level of success. In today's practice, White showed everyone that he is primed for another outstanding season.
In the first team session, White jumped on a route by wide receiver Rod Streater and intercepted the pass from A.J. McCarron. Just two plays later, White dove across the middle to break up another McCarron pass intended for Charles Clay. Later in the same session, White broke up a third pass, this time it was intended for Kelvin Benjamin on an inside slant route in which Benjamin appeared to have the inside leverage.
In his rookie season, White compiled four interceptions, one forced fumble, and 18 pass breakups; all while starting every single game for the Bills at cornerback. His steady presence on the outside allowed Jordan Poyer and Micah Hyde to roam the defensive backfield with confidence that White would be in the right places at the right times. Fortunately for the Bills, it looks as though White is poised to have a second consecutive productive season.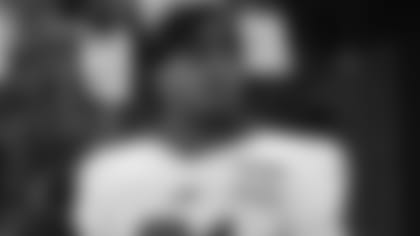 Before coming to Buffalo as a free agent, Dean Marlowe was signed by the Carolina Panthers at a time in which both Brandon Beane and Sean McDermott held prominent roles with the team. He had to battle through injuries in each of his two seasons in Carolina, playing in just five games over that span. However, Marlowe played in each of his college contests with James Madison University, avoiding injuries in all four seasons.
Now that Marlowe is healthy and ready to contribute, he has impressed. Today, Marlowe saw time with the second team defense at safety. During the first team session, Marlowe intercepted a pass thrown across the middle by Nathan Peterman. His ability to step into a comfortable role at safety should allow the Bills to worry less about the depth at that position. Marlowe and Rafael Bush have established themselves as the primary depth players at the safety position and coach McDermott spoke about the former before practice.
"He started off with some success, and it was expected in the next year or two that he would at some point take the starting job in Carolina," said McDermott. "It never quite got to that in part because of the injuries, but now he has reinvented himself."
Marlowe also spoke about his experience in the league and his role with this team.
"You have to be a leader on defense," said Marlowe. "Micah [Hyde], Jordan [Poyer], and [Rafael] Bush all push me and hold each other accountable."