1) He came in with a bang.
Playing most of the season in the shadow of Eagles RB LeSean McCoy, Brown made news in 2012 when he started for the injured McCoy and ran for over 100 yards in two consecutive games. He rushed for an Eagles single-game rookie record with 178 yards and two touchdowns versus Carolina, and then built on that the following week with 169 yards and another two touchdowns. After just those two starts, he had two of the top 15 rushing performances in Eagles history, and became the 5th NFL rookie since 1960 to have back-to-back 165 yard rushing outputs.
2) He was the number one RB recruit out of high school.
The high school All-American was widely considered the number one running back prospect in the country in 2008 out of Wichita East High School. He received more than 50 scholarship offers.
He still trains in Wichita with longtime "life coach" Brian Butler, who says Brown is talented enough to have played professionally in a number of sports including basketball, baseball and track.
3) His brother plays for the Ravens.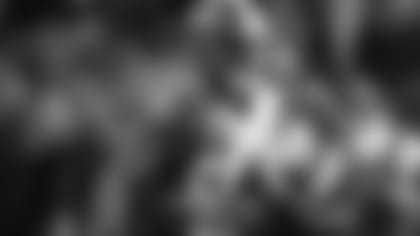 After playing many of the same positions on both sides of the ball for most of their little league lives, Bryce beat out his older brother Arthur for the coveted ninth grade tailback position.
"Big brother versus little brother, there's always that competition," said Arthur. "But it was always to make each other better.''
Though younger, Bryce's winding path through his college career led him to the draft sooner than his brother when he was chosen in the 7th round of the 2012 draft by the Eagles. Arthur was drafted in the second round of the 2013 NFL Draft to the Ravens, and after recovering from a sports hernia surgery in the offseason, played in 15 games as a linebacker in his rookie season.
"He has been there for me every step of the way, as a brother, friend and teammate," said Bryce. "We always shared a dream of playing in the NFL together. To know that is actually happening now is just surreal."
4) He loves pitbulls.
The self-proclaimed animal lover owns a pitbull terrier named Eilis that he had flown in from Canada, and the first item on his bucket list is to travel overseas to see a pitbull dog show.
"It's difficult to find a pure, pure breed here, so I did research for about eight months before getting Eilis. I have a passion for all animals, especially dogs. I'm a hands-on trainer. She climbs trees and is very athletic."
5) He's a man of many interests.
Brown has a wide-ranging and unique set of interests and talents. His favorite movies are Matilda and Wizard* of Oz, the latter of which he says he's seen over 1,000 times. The animal aficionado says he loves turning on National Geographic on the TV in his free time, which shares some similarities with his favorite play, *The Lion King. His favorite hobby is fishing, and he used to box and do tae kwon do, but if he had his wish, the talent he says he'd most like to have is the ability to play the saxophone.