1) He was a leader in the nation's top offense.
The Baylor Bears were the most prolific offense in 2013, leading the nation in scoring with 681 points on the season (52.28 ppg) and total offensive with 8,044 yards (618.77 ypg). Richardson was a key run blocker, clearing lanes on the left side to give the Bears a 231.7 average in yards on the ground per game. He helped the team win a record 11 games.
2) He knows how to block for touchdowns, and for RGIII.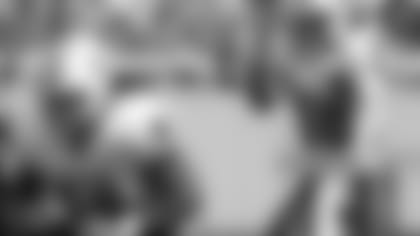 His 83 knockdowns and 23 touchdown blocks led him to finish first in the Big 12 for the second year in a row, with an 89.3% grade for blocking consistency.
Oh and by the way, he blocked on Robert Griffin III's blindside for the entire 2011 season and earned All-Big 12 Honorable Mention honors as a sophomore.
3) His trophy shelf grew in 2013.
For his play as a senior, Richardson was the Jim Parker Award winner – given to the nation's top offensive lineman - and an Outland Trophy finalist – given to the nation's best interior lineman. He was also the Big 12 Conference Offensive Lineman of the Year and a unanimous All-American, and was the only Baylor player up for one of the nine individual honors at December's College Football Awards in Orlando, Florida.
4) He missed two years of high school football after Hurricane Katrina.
Richardson's family was forced out of New Orleans following Hurricane Katrina, which caused him to miss almost two years of high school. When he made his return to the football field as a senior at North Crowley High School in Fort Worth, Texas, he was named first team all-district.
5) He's big.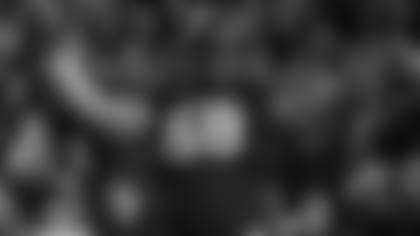 Richardson weighs 343 pounds, drawing a comparison in size to the mascot of his alma mater. He stands tall at 6-4. His wingspan is big. He can squat a small house. He's a bear on the offensive line.