1) He tackles in numbers.
Brown led the Louisville Cardinals in tackles as a junior (109) and senior (98). In his senior year, he posted 4.5 sacks and 12.5 tackles for a loss, along with returning a fumble 48 yards for a touchdown against Memphis (which just so happens to be pictured below).
"I think tackling is one of the best things I do. It's one of the main parts of the game," said Brown. "You've got to be able to tackle, especially if you're going to be a linebacker. I try to be around the ball as much as I can and get forced fumbles anyway I could when I was around the ball."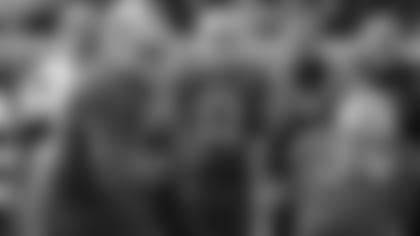 2) He was recruited on both sides of the ball.
Brown made enough of an impact on offense and defense at Northwestern High School in Cincinnati that he had as many schools interested in recruiting him to play running back as to play linebacker. As a senior at Northwestern, he made 31 tackles and rushed for 973 yards with 12 touchdowns on 143 carries. In one game alone he ran for 249 yards and four touchdowns on just 13 attempts, and played defense. Safe to say he knows how to catch his breath in a moment's notice.
3) His teams win.
After pledging to the Cardinals, he said he was "going to help put Louisville back on top." His graduating class was the only one in Louisville history to post at least 10 victories in multiple seasons. When he started at linebacker, the team went 30-4 (that's a greater than 88 winning percentage). Only one other team, Michigan State (252.2 ypg) held opponents to lower than 280 yards in total offense per game in 2013. The Cardinals were also one of just three major colleges to limit opposing ball carriers to under 100 yards pergame. That dominance led to a 12-1 record for Louisville, matching the most victories ever recorded by a U of L team (but don't tell Eric Wood that!).
4) He brings his A-game on the big stage.
Brown helped Louisville beat Florida in the 2013 Sugar Bowl in a dominating defensive performance, leading the team with 13 tackles. This photo pretty much sums it up.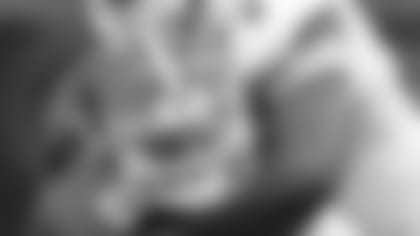 5) Football runs in his family.
Brown's father Mike had a brief stint with the Denver Brocnos as an undrafted rookie linebacker out of Ball State. Instead of relocating to a training center with other NFL-hopefuls as many do, he stayed home in the Cincinnati area to train with his dad.
"He's trained me since I was 5, 6 years old. I'm not going to change that. It works for me,'' Brown said.