1 - Interesting depth at safetyNo one would debate that the Bills are in good hands at safety with Pro Bowler Micah Hyde and Jordan Poyer. The two combined for 10 interceptions last season and made several game-changing plays in their first year as a safety tandem.
The depth behind them is made up of relative unknowns, but there is some intriguing talent.
Signed as reserve/future free agents in January, Kelcie McCray is a five-year NFL vet, L.J. McCray has 22 games of NFL experience and Dean Marlowe is a player with great familiarity with coach McDermott's defensive scheme having been with the Carolina organization in 2015 and 2016.
2 - Numbers needed at cornerback and linebackerThere are a good number of positional holes on Buffalo's offseason roster, but from a pure numbers standpoint alone, cornerback and linebacker stick out the most.
The Bills have just three cornerbacks on their roster at this point in the offseason. Yes, there is plenty of time to address the position in free agency and the draft, which could include signing their own (E.J. Gaines, Leonard Johnson). But Buffalo needs at least two corners who are starting caliber for the boundary and the slot and then competent depth behind them.
Much the same could be said for linebacker. The Bills have five linebackers on the roster, but after Lorenzo Alexander, the linebacker on the roster with the most starting experience is last year's fifth-round pick, Matt Milano.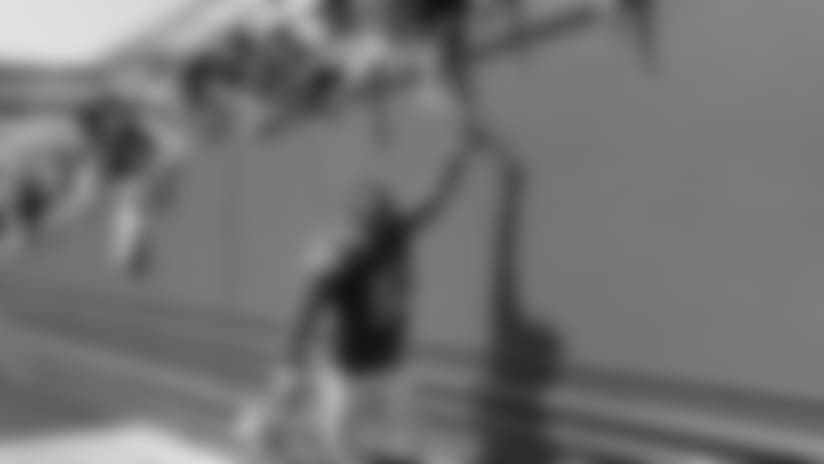 3 - Five starters among Bills UFAs
Buffalo has 18 unrestricted free agents in all, but five of them held down starting roles in 2017. All but one of them (Jordan Matthews) resided on the defensive side of the ball.
Will those players be the top priorities to re-sign for 2018?
Perhaps, but if the Bills front office sees an opportunity to upgrade a position with another option that they deem to be a better fit, there could be some changes.
4 – Looking for defensive line reinforcementsBuffalo's defensive front didn't provide top end production typically seen in McDermott-designed defenses this past season. Defensive units for McDermott over the years usually finish near the top in quarterback sacks and are often top 10 against the run, if not better.
With Cedric Thornton a free agent along with Kyle Williams, who is contemplating whether to return for a 13th season, quality reinforcements will be needed on the interior. A proven pass rusher will need to be added to raise the level of consistency and production off the edge.
5 – Finding youthAt the start of the 2017 season, the Bills had the third-oldest 53-man roster in the league at 26.74 years. It was on average 2.5 years younger than the youngest team in the league (Cleveland).
Seven of Buffalo's unrestricted free agents are 30 or older, and not all of them will return, so that will bring down the team's average age some.
Every team needs veteran leadership, but Buffalo's roster needs an influx of youth. Some of that will come in the form of their 2018 NFL draft selections. However, they'll also need to find some affordable and younger options in free agency who have more of their career in front of them than behind them.
6 - No restricted free agentsAfter seeing Bills restricted free agents poached off the roster by the New England Patriots each of the last two seasons, fans won't have to worry about it happening again this offseason.
That's because Buffalo doesn't have any restricted free agents.
They do have four exclusive rights free agents, but a simple tender offer will essentially tie those players to the Bills for 2018 (O'Leary, Pitts, Thomas, Yarbrough).