1. A top-10 Clemson WR ... again?
The Buffalo Bills drafted former Clemson WR Jerry Butler with the fifth selection in the 1979 NFL Draft.  If chosen in the top 10 of the 2014 NFL Draft, Clemson WR Sammy Watkins can become the first Clemson wide receiver to be drafted by Buffalo in the top 10 since Butler. ... Butler set the Bills rookie single game records with 255 receiving yards and four touchdown receptions against the NY Jets on September 23, 1979.
2. Start 'em young
Watkins told South Carolina media earlier this year that the Buffalo Bills were his favorite NFL team growing up.
Bills fans is real though lol — Sammy Watkins (@sammywatkins) April 1, 2014
3. Birds of a feather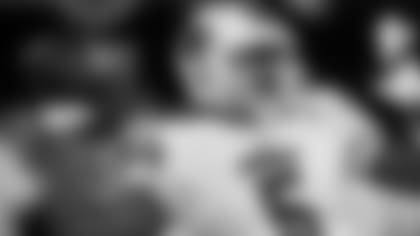 If selected in the first round, QB Teddy Bridgewater and S Calvin Pryor would be the first Louisville Cardinals selected in the first round since C Eric Wood was taken by the Bills in 2009 with the 28th overall selection.
4. Garrett Gilbert going gangbusters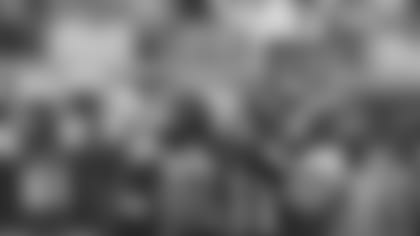 SMU QB Garrett Gilbert is the son of former Bills QB Gale Gilbert.  ... Gale was a back-up quarterback for the Bills from 1989 – 1993 and San Diego Chargers from 1994 – 1995.  He is the only player in NFL history to appear in five consecutive Super Bowls. ...  Garrett's college career was profiled earlier this week by Judy Battista on NFL.com.
5. Don't forget your Jeffcoat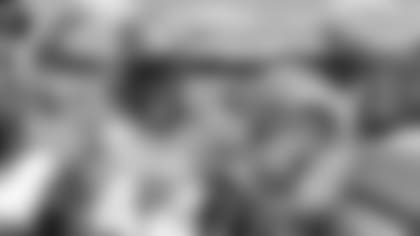 Texas DL Jackson Jeffcoat is the son of former Bills DL Jim Jeffcoat.  Jim played for the Bills from 1995-97 and is currently the defensive line coach at Colorado.  He also played for the Dallas Cowboys from 1983 – 94.
6. Bunches of Bulloughs
Michigan State LB Max Bullough is the grandson of former Bills head coach Hank Bullough (1985-86).
7. Diamonds from Serra aren't alone