So how have the Bills fared the eight previous times they've owned two first-round picks? It has truly been a mixed bag of big time hits and unfortunate misses. So strap in Bills fans as we take a look back at how Buffalo has navigated the last eight drafts where the franchise picked twice in round one.
1973 – O-Line bounty
Buffalo had picks seven and 26 in 1973, thanks to a trade between the Bills and Dolphins the previous June. The Bills sent WR Marlin Briscoe and DL Jim Dunaway to Miami in exchange for their first-round pick (No. 26) and LB Dale Farley.
With the seventh overall pick Buffalo chose Michigan TE Paul Seymour and then took Michigan State G Joe DeLamielleure with the 26th pick.
Seymour, who had experience at OT and TE in college, started at tight end for the Bills for six seasons (1973-78) before he was traded to Pittsburgh for WR Frank Lewis. He primarily helped the line block for OJ Simpson, but the jewel of the 1973 draft was DeLamielleure, who was inducted into the Pro Football Hall of Fame in 2003.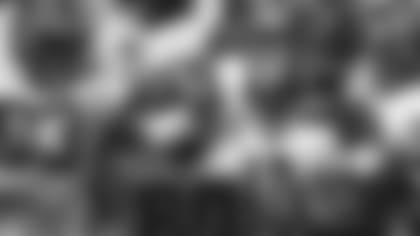 1979 – Playmaking promise
The Bills hoped to reap the benefits from the trade of O.J. Simpson in the 1979 NFL draft. Acquiring San Francisco's first-round pick as part of the deal, Buffalo had the top pick in the draft after the 49ers went 2-14 in 1978.
With the first pick, the Bills selected Ohio State LB Tom Cousineau. A two-time All-American and named the MVP of the Big Ten Conference by the Chicago Tribune, Cousineau never played a down for the Bills. He instead went to the CFL to play for Montreal. When he tried to return to the NFL the Bills still held his rights and traded him to Cleveland for a first-round pick in the 1983 NFL draft.
Buffalo then used their own first-round pick (5thoverall) on Clemson WR Jerry Butler. Butler was productive in his time with the Bills, earning a Pro Bowl nod in his second NFL season (1980). But a knee injury cut his career short after just seven seasons.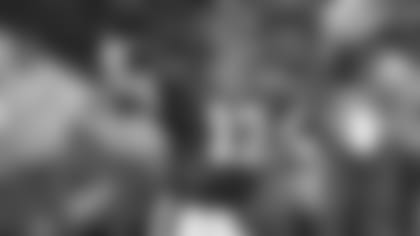 1983 – Here and gone, and worth the wait
Buffalo had Cleveland's first-round pick at 14th overall along with their own pick at 12. The Bills used their first pick on Notre Dame TE Tony Hunter.
He was a capable pass-catching tight end, but after two seasons he was traded to the L.A. Rams for QB Vince Ferragamo and a draft choice. Hunter's career was over after four seasons due to a leg injury.
Buffalo used their pick at 14 on Miami QB Jim Kelly, who chose the USFL's Houston Gamblers over the Bills. In two seasons with the Gamblers he threw for almost 10,000 yards and 83 touchdowns while completing more than 63 percent of his passes.
After finally signing with the Bills in 1986, Kelly became the centerpiece of the team's four AFC title teams (1990-93) and reached the Pro Football Hall of Fame in 2002.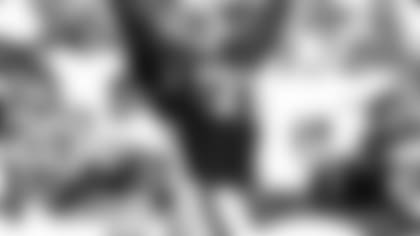 1985 – Another Hall of Famer
The Bills owned the top pick in the draft and pick 14 after two separate trades involving the Browns and the Packers.
Virginia Tech DE Bruce Smith was targeted early by the Bills and was the first player off the board to Buffalo. He went on to become the league's all-time sack leader with 200 in his career. A cornerstone of the Bills four-consecutive AFC title teams, Smith was a 2009 Hall of Fame inductee.
With the 14th pick, the Bills took Memphis CB Derrick Burroughs. The cornerback developed into a full-time starter, but his career lasted only five seasons as medical tests revealed he had a narrowing of the spinal column could lead to paralysis if he kept playing football.
1986 – Two for the offense
Buffalo had Cleveland's first-round pick at 16 following a 1985 trade with the Browns and obtained San Francisco's first-round pick at 20 in exchange for Buffalo's second and third-round selections.
Iowa RB Ronnie Harmon was taken 16th and was used primarily as a pass-catching option out of the backfield as he sat behind the likes of Greg Bell and Rob Riddick on the depth chart. Unfortunately, he's best remembered in Buffalo's for his dropped pass in the end zone in the waning seconds of the Divisional Playoff at Cleveland that would've been the game-winning touchdown.
It would be Harmon's last game in a Bills uniform, although he did play eight more seasons, earning a Pro Bowl nod while with San Diego (1992).
Buffalo's pick at 20 was used to select Vanderbilt OT Will Wolford. Wolford was the starting right guard for the Bills his rookie year, but lined up as the starting left tackle for the next six seasons and was selected for a pair of Pro Bowls.
Indianapolis however, signed Wolford away as a Plan-B free agent in 1993 and he played six more seasons before retiring after the 1998 season.
2004 – Passing game hopes
Armed with the 13th pick, Buffalo was rumored to be a candidate to move up in the draft for one of the top quarterback prospects, but stood pat and drafted Wisconsin speed receiver Lee Evans.
GM Tom Donahoe then traded back into the bottom half of the first round in a deal with Dallas, acquiring the 22nd pick in exchange for Buffalo's second and fifth-round picks that year and their first-round pick in 2005.
Buffalo picked Tulane QB J.P. Losman.
Evans would have a great start to his NFL career with almost 2,900 receiving yards and 24 touchdowns in his first three seasons with the Bills. But the receiver's career took a quick downturn after his seventh and final season in Buffalo (2010) as he wrapped up his career with Baltimore just a year later.
Losman inherited the starting quarterback job from Drew Bledsoe in 2005, but in 33 starts over five years for the Bills went just 10-23.
2006 – Jumping the gun
A top 10 pick belonged to Buffalo coming off a 5-11 season. With the eighth pick, Bills' new GM Marv Levy chose Ohio State S Donte Whitner, believing he could be an impact playmaker in Buffalo's secondary.
Whitner was a full-time starter during his entire tenure with the Bills, but was never a game changer fitting of a top 10 pick. After just five interceptions in five seasons with Buffalo, Whitner was allowed to sign elsewhere in free agency.
With an early run on defensive tackles, the Bills traded a second and third-round pick to the Chicago Bears to move back into the first round at pick 26 to take N.C. State DT John McCargo. The mercurial defensive tackle suffered through a broken foot his rookie year appearing in just five games and never developed into the interior force the team had hoped.
Buffalo even tried to trade him to Indianapolis in 2008, but he failed his physical and was returned to the club. After his rookie contract expired he signed with Tampa Bay, but was released after just one season.
2009 – Miss and hit
Buffalo's own pick at 11th overall was coupled with pick 28 in round one after the Bills traded Jason Peters to Philadelphia for their first-round pick and fourth-round pick in 2009.
The Bills used their first pick on a situational pass rusher, who was a one-year wonder at Penn State in Aaron Maybin. Maybin lasted just two season with Buffalo and did not record a single sack in his time with the Bills.
His career was over two years later after experiencing limited success with the Jets.
Buffalo's second pick in round one was used on C Eric Wood, who was a starting guard before he became the team's full-time starting center in his third season. Wood developed into a respected team leader and aside from a couple of serious leg injuries, proved durable. His first Pro Bowl came in seventh NFL season.
Wood's career unfortunately came to an end after an exit physical following the 2017 season discovered a previously undiagnosed neck injury