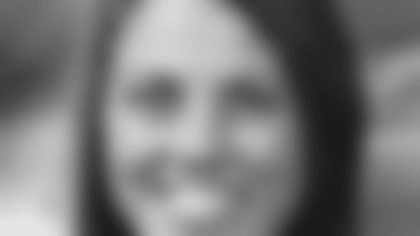 The Buffalo Bills have announced the addition of Alexandra Vitale to the team's marketing and broadcasting department as a multimedia reporter. Vitale joins Chris Brown and John Murphy as a part of the Bills coverage unit. Along with covering the team, she will report on community, marketing and business initiatives and off-the-field endeavors for buffalobills.com and other Bills media properties. She will tweet at @AlexandraBills.
Vitale joins the Bills from WTVM ABC 9 in Columbus, Georgia where she worked as a sports multimedia journalist and weekend anchor. She was previously with Kraft Productions at the New England Patriots as a production assistant and in-studio host of Patriots This Week.
Vitale began her undergraduate studies at Canisius College where she was a six-time MAAC Championship finalist for the women's swimming team. She completed her bachelor's studies at Saint Leo University in Florida.
First day of work @buffalobills! So excited to be back in Buff! Lets go Bills!!! — Alexandra Vitale (@AlexandraBills) April 1, 2014