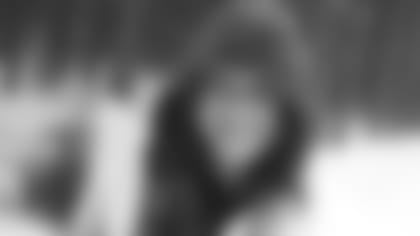 Q&A:
Q: Number of years on the Jills?
A: This is my second year.
Q: Words to describe yourself?
A: Outgoing, determined, adventurous and kind.
A: I am beginning Law School at UB this fall.
Q: What are some of your hobbies?
A: Working out, shopping, studying, and spending time with my friends and family.
Q: What are some reasons you love Buffalo?
A: It's seasons, food, dedicated fans and most importantly our sports teams!
A: Reese's Peanut Butter Cups
Q: What are some of your hidden talents?
A: I am strangely good at playing Call of Duty.
Q: What are three items you would need on a stranded island?
A: My cell phone, a bikini and a dirt bike to ride around on!