The Bills have announced more changes to their coaching staff ahead of the 2022 season.
Eric Washington, who has been Buffalo's defensive line coach the past two seasons, has been promoted to defensive line coach/senior defensive assistant.
Washington helped coach a defense that ranked number one in the NFL during the 2021 season. His defense also led the NFL with 21 sacks in the final four weeks of the regular season.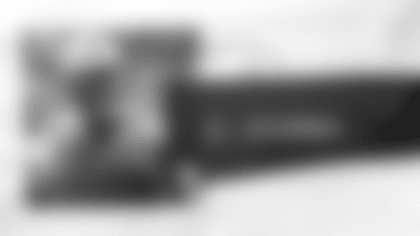 Mike Shula has been added to the staff as a senior offensive assistant. He spent last season with the Denver Broncos as their quarterbacks coach.
Shula has also coached for the Buccaneers, Dolphins, Bears, Jaguars, Panthers and Giants. He was the head coach at the University of Alabama from 2003 to 2006. Shula has coached in the NFL for almost 30 years and is the son of the NFL's winningest coach, Don Shula.
Shula crossed paths with McDermott when the two were coordinators together in Carolina from 2013 to 2016. Shula was Carolina's quarterbacks coach from 2011-2012 and offensive coordinator from 2013-2017. He helped mentor Cam Newton during his most productive years in Carolina when Newton won the NFL's offensive rookie of the year award in 2011 and NFL MVP award in 2015.