The Buffalo Bills today announced that the team has agreed to terms with 13 undrafted free agents.
T Jermaine Barton – Illinois State
TE Clay Burton - Florida
T Tyson Chandler – NC State
WR Andre Davis - South Florida
DT Justin Hamilton – Louisiana-Lafayette
LB Andrew Hudson - Washington
DE BJ Larsen – Utah State
CB Merrill Noel – Wake Forest
DE Cedric Reed – Texas
P Spencer Roth - Baylor
LB AJ Tarpley – Stanford
CB Cam Thomas – Western Kentucky
DE Erik Williams – Bethune Cookman
Davis started all eight games he appeared in for South Florida in 2014 and was named the team's MVP after recording 36 catches for 594 yards and a team-record tying seven touchdowns. The 6-1, 205 pound native of Tampa, FL finished his collegiate career starting 30 games while recording 153 receptions, 2,136 yards and 17 touchdowns.
Burton played in all 12 games with 10 starts at tight end for the Gators in 2014, as he pulled in a career-best 18 receptions for 156 yards and one touchdown. The 6-4, 253 pound Florida product finished his career with 21 catches for 180 yards and one touchdown.
Barton started all 15 games at right tackle for the Redbirds in 2014 and was named a Third Team All-America selection by The Sports Network and The Associated Press. In total, the 6-7, 315 pound Illinois State product started all 39 games he played in as the anchor of the offensive line.
Chandler started all 13 games he appeared in at right tackle for the Wolfpack and was a key factor in helping the team post their best rushing average in 22 years. Over his four year career, the 6-7, 354 pound NC State product started in 35 of his 48 career games.
Thomas started in all 11 games he appeared in for the Hilltoppers in 2014 as he recorded a career-best 45 tackles and two interceptions. The 6-1,190 pound Western Kentucky product totaled 155 tackles, one sack, three fumble recoveries, 24 passes defensed and 11 interceptions over his collegiate career.
Noel started all 12 games and served as a team captain for the Demon Deacons in 2014. He recorded 40 tackles and three interceptions on the way to being named third team All-ACC. The 5-10, 175 pound Wake Forest product started in 43 of the 44 career games he played in and totaled 192 tackles and eight interceptions.
Tarpley played in 13 games for the Cardinals in 2014 and recorded 84 tackles, 4.5 tackles for a loss, 2.0 sacks and one interception. The 6-2, 241 pound Stanford product finished his collegiate career with 243 tackles, 16.5 tackles for a loss, 5.0 sacks and four interceptions in 54 games played.
Hudson played in 49 career games for the Washington Huskies during his four-years at the school, accumulating 149 tackles, 22.5 sacks, 29.5 tackles for loss and three forced fumbles. The 6-3, 246 pound linebacker was a 2014 All-Pac 12 honorable mention.
Hamilton was a three-year starter at on Louisiana-Lafeyette's defensive line, accumulating 25 tackles, four sacks and nine tackles for loss during his senior season. The 6-2, 310 pound former Ragin Cajun earned First-Team All-Sun Belt honors in 2014.
Larsen started 27-of-53 games played for Utah State, accumulating 94 tackles, 26.5 tackles for loss, 17 sacks and two INTs during his collegiate career. The 6-5, 275 pound former Aggie earned First-Team All-Mountain West honors in 2014.
Reed started 32-of-46 career games played during his four years at Texas, racking up 201 tackles, 37 tackles for loss, 18 sacks and 6 forced fumbles. The 6-5, 272 pound former Longhorn earned Second-Team All-Big 12 honors in 2014.
Williams played in 32 career games during his four years at Bethune-Cookman. The 6-3, 270-pound former Wildcat is the son of Lee Williams—a 11-year NFL veteran who played for the San Diego Chargers and Houston Oilers.
Roth departed Baylor as one of the most prolific punters in school history, ranking second all-time in school history with a 43.72 career average punt. The 6-5, 220 pound former Bear earned All-Big 12 honors in 2014.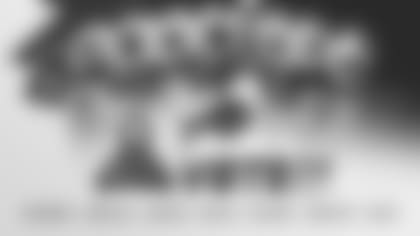 news
What Bills fans need to know about voting for the 2024 Pro Bowl
Fans have the chance to send their favorite players to Orlando for the 2024 Pro Bowl in February.