The Bills have announced the following moves within the coaching staff.
John Butler, the current defensive backs coach, adds passing game coordinator to his title. Butler has spent the last four seasons as Buffalo's defensive backs coach. Butler helped oversee a unit that finished as the best pass defense (allowing 163 pass yards per game) in the NFL and was a part of the best overall defense (allow 272.8 yards per game) and scoring defense (allow 17 points per game) in the NFL in 2021. Before joining the Bills, Butler spent four years coaching the Houston Texans secondary. He has also coached at several colleges like Penn State, South Carolina, Minnesota, Harvard and more.
Bobby Babich has been named Buffalo's new linebackers coach. Babich has spent five years with the Bills and most recently coached the safeties.
Babich moves into this new role after his father, Bob Babich, has retired from coaching. Bob Babich served as the Bills linebackers coach for five years.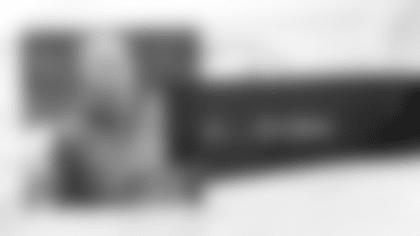 Jim Salgado will fill the vacancy of coaching the safeties. Salgado has been with the Bills for five seasons serving as the nickels coach from 2020 to 2021 and was a defensive assistant from 2017 to 2019.
Babich and Salgado helped coached a defensive backs unit that had the number one passing defense in 2021. That unit has also allowed to fewest passing yards (199.7 passing yards per game) to opponents over the last five seasons.
Before coaching in Buffalo, Babich served as the assistant defensive backs coach and the safeties coach for the Cleveland Browns from 2013 to 2015. Prior to his 10 seasons in the NFL, Babich spent 2006 to 2016 coaching at various colleges.
Salgado spent 2010 to 2016 at Princeton where he served as their defensive coordinator from 2013 to 2016. In addition to Princeton, he also coached at multiple colleges from 1994 to 2016.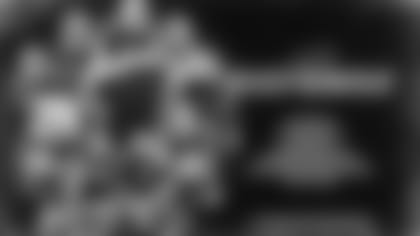 Buffalo will add these six new coaches to the staff. The team named former quarterback Kyle Shurmur their defensive quality control coach, Nick Lacy the new strength and conditioning assistant coach, Marcus West the new assistant defensive line coach, Jaylon Finner the new defensive quality control coach, Cory Harkey the new assistant special teams coach and Austin Gund will take over as the fellowship coach.
Shurmur comes to the Bills after spending last season as one of Washington's backup quarterbacks. The former quarterback joined the NFL with the Chiefs as an undrafted free agent in 2019 out of Vanderbilt.
Lacy was a strength and conditioning intern for Buffalo in 2021 but now joins the strength staff in a full-time capacity. Lacy played collegiately at NC State.
West comes to Buffalo from UNC Charlotte where he was the 49ers' assistant head coach, co-defensive coordinator and defensive line coach. West has been the defensive line coach for several other colleges and played collegiately at Memphis. Before getting into coaching, West played for the Indianapolis Colts, Amsterdam Admirals and Hamilton Tiger-Cats.
Jaylon Finner will be another new face on the Bills coaching staff. Finner will be a defensive quality control coach for Buffalo. He was last with Texas A&M-Commerce as their safeties coach from 2019 to 2021. Finner played collegiately at Rice University and was also a graduate assistant there.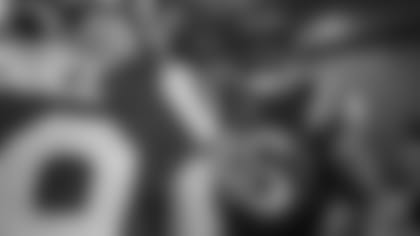 Cory Harkey takes over as Buffalo's assistant special teams coach. Harkey spent last season with the Tennessee Titans as their tight ends coach. He also coached tight ends at Azusa Pacific University. Harkey was a tight end for the LA Rams from 2012 to 2016 and played collegiately at UCLA. He is the son of Mike Harkey who is currently the bullpen coach for the Yankees and a former MLB player.
Gund joins the Bills after a few seasons of serving as a graduate assistant at Wake Forest. He worked primarily with the offensive line during his time in North Carolina. Gund played collegiately as an offensive lineman for the University of Richmond.