The Bills have announced extensions for two of their most important leaders within the organization. General manager Brandon Beane and head coach Sean McDermott have signed contract extensions through the 2027 season.
The two are entering their seventh season together and are vying for their fourth consecutive AFC East division title and fifth straight season with a playoff appearance since coming to Buffalo.
McDermott was originally named the head coach of the Bills on January 11 in 2017. Since then, McDermott has helped foster a winning culture that is hungry for more. The head coach assisted in breaking the 17-year playoff drought in his first season with Buffalo and became the third coach in Bills history to earn a playoff spot in his first year.
Since taking over, McDermott has earned the best win percentage in team history and ranks third in franchise history wins behind Marv Levy (123) and Lou Saban (70).
"Sean is a proud, Christian, determined man," Bills owner Terry Pegula said. "I remember before his interview for the Bills head coaching job thinking about him being a two-time National Prep Wrestling Champ. I thought to myself, you wrestled, you're determined, you love what you're doing, and you won. He comes to the Bills every day and will never ask anyone, player or coach, to do anything he wouldn't do."
That determined mindset has helped McDermott's teams stand out amongst the best in many ways since 2017. The William & Mary Hall of Famer has overseen a defense that has ranked top 2 in points allowed per game or total yards allowed per game in four out of his six seasons as the head coach.
Since 2017, the Bills defense has ranked first in the NFL in total yards allowed per game (314.9), passing yards allowed per game (202.1), passing touchdowns allowed (107) and passer rate allowed (79.2). Over that same time span, the defense has also ranked second in the NFL in interceptions (99) and takeaways (158).
Since 2020, Buffalo's offense leads the league in points per game at 29.4, ranks second in total yards, and is fifth in passing offense even with a change to Ken Dorsey at offensive coordinator prior to the 2022 season.
During the last three seasons, the Bills special teams have ranked in the league's top 10 (per Rick Gosselin's NFL rankings), including a top-5 finish with new coordinator Matthew Smiley in 2022.
There are several other impressive stats and milestones that have been reached since McDermott became the head coach. The Bills are one of two teams in the NFL to win at least 10 games and earn a playoff appearance in each season from 2019 to 2022. After a 13-3 season and two playoff wins in 2020, McDermott finished 2nd in voting for the NFL's coach of the Year award and has been a finalist three times in his career.
Before coming to Buffalo, McDermott spent 2011 to 2016 as the Carolina Panthers' defensive coordinator. The Bills HC was also with the Philadelphia Eagles from 1998 to 2010 in various roles like secondary coach, linebackers coach and defensive coordinator.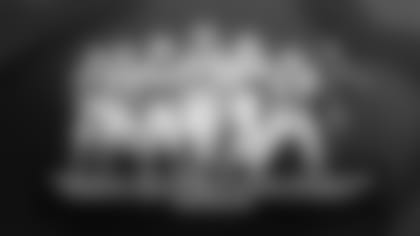 Beane was named General Manager of the Bills on May 9 in 2017.
The GM was tasked with overhauling a roster in year one and ended up turning it into a playoff contender that would break the 17-year drought. The job of creating a winning squad wasn't over after his first season as Beane committed to building a playoff roster through the draft and free agency in each season. By taking the time to be meticulous about drafting and signing the right players who fit the culture, Beane saw his roster win the AFC East in three straight seasons (2020-2022) and make it to the playoffs in the last five out of six seasons.
"Brandon is a very competitive person," Pegula said. "I know he likes to win, but I also know he hates to lose. He's not afraid to say what he's thinking and if he disagrees with something he will say so, even to the owner. I love it. He, Sean, Kim and I have a very good relationship with open discussions, debate and a lot of communication."
Just like McDermott, Beane has helped foster a winning culture and has done so through the draft. Buffalo was eyeing a quarterback in 2017, and Beane was magical in making that happen. The GM organized several trades that would not just get Buffalo a Pro Bowl quarterback (Josh Allen with the 7th overall pick) but would also get them a Pro Bowl linebacker (Tremaine Edmunds with the 16th overall pick) in the first round. In five seasons with the Bills and under Beane and McDermott's leadership, Allen has set several single season franchise records, quarterbacked the NFL's first 'perfect game,' has been named to the Pro Bowl twice, finished as a finalist in MVP voting twice and much more.
Beane believes in drafting, developing and re-signing his own, and he's done plenty of that since 2017. Pro Bowl players and impact makers like Allen, CB Tre'Davious White, LT Dion Dawkins, LB Matt Milano, TE Dawson Knox, DT Ed Oliver, K Tyler Bass have all been drafted by Buffalo and have signed extensions.
Buffalo's GM has also done a terrific job in selling the Bills and negotiating with big-time names like WR Stefon Diggs and LB Von Miller. Since joining the Bills in 2020, Diggs has made it to the Pro Bowl in three-straight seasons and led the NFL in catches (127) and receiving yards (1,535) in 2020.
It doesn't stop at drafting and signing talented players. Beane has also been fantastic when it comes to stabilizing the team's salary cap status. The GM earned NFL Executive of the Year honors from Sporting News, PFWA and Pro Football Focus in 2020, becoming the first Bills executive to earn the honor since Bill Polian in 1991.
Before coming to Buffalo, Beane spent close to 20 seasons with the Carolina Panthers (1998-2016). Beane worked in various roles and was the director of football operations from 2008 to 2014 and the assistant general manager from 2015 to 2016.