7
Batting down passes at the line of scrimmage is not a new strategy by Buffalo's defensive linemen and linebackers. After leading the league in batted passes last season with 19, the Bills are off to an even better start this season with seven in their first two games.
"We preach it all the time," said defensive coordinator Leslie Frazier. "Those batted balls are a big deal. You need that to help get us off the field. We're preaching that and hopefully it just permeates our entire front along with our blitzes as well when they are coming. If they can't get there, at least get your hands up and you might disrupt the play because of that."
The Bills had three batted passes at the line in the opener against the Jets and logged four more against the Giants this past Sunday. Harrison Phillips had two and Lorenzo Alexander and Ed Oliver had the others as they successfully got their hands up last week in the team's second victory is as many games.
"We'd like to get to the quarterback, but when we can't we want to affect the quarterback any way we can," said head coach Sean McDermott. "Our defensive line coaches Bill Teerlinck and Aaron Whitecotton have done a good job of coaching it. There's a timing element with that. We've been productive the first two weeks with it."
On Oliver's batted pass Trent Murphy made an athletic play on the ball, diving and making an interception at the end of the half to end a Giants scoring threat. On two of the other batted-pass plays last Sunday, Giants QB Eli Manning had receiving targets open, but the batted passes turned them into incompletions.
"The tipped ball, it happens. They are good at it," said Giants head coach Pat Shurmur of the Bills. "I thought our guys, for the most part, did a good job of protecting. When a guy can't get home, they put their hands up. The one that was deflected, Saquon was running an option route. We were trying to throw him the ball and he broke inside and that's where the throwing lane was, and they tipped it."
"Sometimes it's luck. I think they're pretty good at it," said Manning of the Bills. "They batted a bunch of balls last week against the Jets. We saw that on film. We kind of knew that they like to bat. They got a few, which hurt us."
Right now Buffalo's seven batted passes lead the NFL. They're also on pace to blow last year's total of 19 batted passes out of the water. Their current pace would put them at 56 come the end of the season.
It's probably a difficult rate of success to maintain, but beating their league-leading total of 19 last season appears more than likely at this point.
34.5 %
Granted it's only been two weeks, but the Bills rank 10th in the league in third down defense as their effectiveness in forcing punts has been strong in their two victories this season.
The Jets and Giants combined were only able to convert 10 of their 29 third down opportunities (34.5%) against the Bills defense, with the Giants managing just three conversions on 12 attempts (25%).
The key for Buffalo's defense has been their ability to get the opposing offense to third-and-long. On more than half of the third downs faced by the Bills defense (16), they've put their opponent in 3rd-and-7-or-more.
"We know we have to get out early on them and force them to be one-dimensional and throw the football," said Micah Hyde.
Not surprisingly, Buffalo has gotten stops on 14 of those 16 third down plays with four sacks and an interception in those situations.
Perhaps even more impressive is the unit's effectiveness on third down when defending in their half of the field. From midfield in this season, Buffalo's third down defense has allowed just two conversions. An eight-yard completion from Sam Darnold to Jamison Crowder and a nine-yard touchdown pass from Darnold to Le'Veon Bell.
The other six attempts resulted in three sacks, two incompletions and a reception that went for no gain.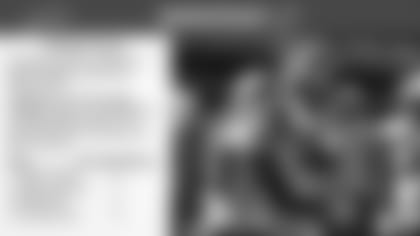 Buffalo's ranking for number of touchdown drives totaling 70 yards or more. The Bills have six 70-plus yard scoring drives. Only Dallas with eight and Baltimore with seven have more through the first two weeks of the season.
Perhaps even more noteworthy is in Buffalo's 60-year history as a franchise, they have never started a season in which their first six touchdown drives all covered 70 yards or more.
The last time the Bills had a streak that long was between the end of the 2016 and the beginning of the 2017 seasons. Buffalo had a stretch of 12 consecutive 70-plus yard touchdown drives over the course of five games.
The Bills are one of four teams in the AFC that are 2-0. The other teams are Baltimore, Kansas City and New England. The AFC East is the only division in the conference with two undefeated clubs.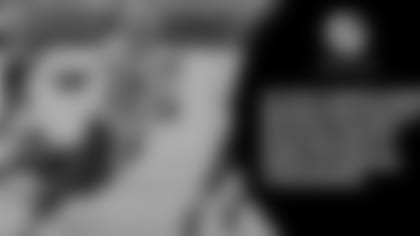 The probability of a team starting the season 2-0 making the playoffs. Last year, seven teams started 2-0. Only two (Kansas City, LA Rams) reached the postseason.
Josh Allen's completion percentage through the first two games. So far it's more than a 10 percent increase from his completion percentage last season as a rookie (52.4%).
For those who think there's a spike in his completion percentage because he's throwing more short passes, his yards per attempt figures do not indicate that. Last season he averaged 6.5 yards per attempt. So far this season he's averaging 7.57 yards per attempt.