BILLS FANS
PICK THE SCHEDULE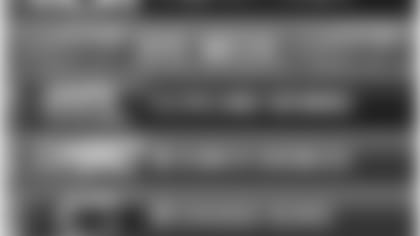 With approximately 10,000 entries to the Bills Schedule Challenge, there's a pretty good sample of data available to see just how fans think the 2014 schedule will come together.
Using the fan entries as a guide, here's a version of what could be ahead this fall:
Bills fans predict a three-game homestand to start the year, with Buffalo welcoming the New York Jets for the season-opener at Ralph Wilson Stadium. This version of the schedule is home-heavy to start, with the Bills hosting in five of their first seven games of the year.
The home-friendly start of the fan schedule is balanced from the midway point of the season on, as Buffalo would play just three games at the Ralph after Week 8 if this schedule were to pan out.
It's worth noting that fans selected the Green Bay (Week 6) and Cleveland (Week 8) games - both at home - around a Week 7 bye, followed by a trio of road games at Denver (Week 9), Chicago (Week 10), and New York (Week 11).
The Bills round out this fan-generated schedule with a pair of road games bunched between contests at home. Buffalo would host the Vikings in Week 14 before concluding its regular-season travel slate with games against the Texans and Patriots to follow. Having travelled to Miami earlier in the season (Week 5), the Bills would wrap up the season at home against the Dolphins in Week 17.