It's always encouraging whenever steps are taken toward helping youth in Western New York and on Wednesday, May 15, that's exactly what happened.
As announced by Mayor Byron Brown at LaSalle Park, the Buffalo Bills Foundation, in partnership with Victory Sports, a local non-profit organization, donated 84 duffle bags filled with sports equipment. Each bag will be placed in a Buffalo Police Department (BPD) patrol car so that the officers can play games with kids in the Buffalo community. On-site to show their support was Buffalo Police Commissioner Byron C. Lockwood, police officers, young athletes and Bills defensive tackle Harrison Phillips.
"I am very thankful and appreciative that the Bills Foundation and Victory Sports are providing 84 duffle bags…that will give our Buffalo police the opportunity when they are out and about patrolling the community, keeping our community safe and they see children…they will have duffle bags full of sports equipment to be able to play football or basketball…," said Brown. "It is an extension of many enhanced efforts of our Buffalo Police Department to engage with our community, to engage with our youth and to make sure that we are building a relationship that is positive and lasting."
The program is just one of several ways that the BPD is trying to foster change. Through the department's Neighborhood Engagement Team (NET), which was created last year, local police officers began to break down barriers by interacting with residents in the city to reduce tension and form bonds.
The duffle bags are another outlet that police can utilize to get know community members.
"This program uses sports to bring communities together and the Buffalo Bills Foundation is proud to support this initiative," said Gretchen Geitter, President of the Buffalo Bills Foundation.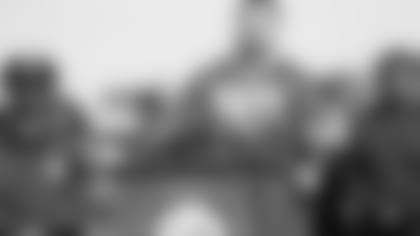 Bills second-year man Harrison Phillips also offered his perspective on the great potential of the campaign.
"I just wanted to come on behalf of the Buffalo Bills and let you guys know how excited we are be a part of this partnership… and just share what an opportunity that we have here," said Phillips. "I fully back everything that Victory Sports is doing...Obviously, athletics do a fantastic thing in building character and strong relationships and the power of sports is real.
"So, our Buffalo Police Department being able to bridge that gap in the community and build those strong relationships and not just the one-offs…but continue to be there, keep coming around the corner every time [is great]…When we're talking about building our future, it obviously starts with our youth and these guys behind me. We as the Buffalo Bills really support this…"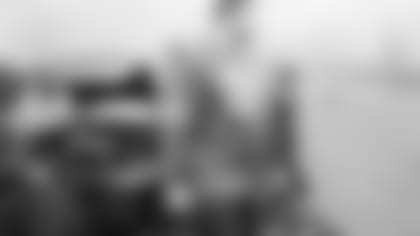 For Victory Sports Executive Director Doug Rifenburg, the program is just the beginning.
"It's huge impact," said Rifenburg. "The first thing that I did with the Buffalo police last year, is we did a kickball game on the corner of Genesee and Goodyear. It's on the East Side of Buffalo. One of the most dangerous areas, the most high crime areas…There were six police officers playing kickball with a bunch of kids. Before we started playing that game, the kids didn't know any of the officers. They never even talked to them before and now, they see the officers and they go up and give them high fives. They remember them from playing a sport with them and just tossing the ball around…It's just a great way to build a relationship and start a relationship with the kids in the community."