For Buffalo native and Bills Season Ticket Member Andrew Carland, his first trip to Bills Training Camp, presented by Connors and Ferris, certainly didn't disappoint. The Bills 2017 Season Ticket Member (STM) Fantasy Football League winner, Carland received the VIP treatment during his visit to St. John Fisher College.
Carland, who has been a Season Ticket Member for the past seven years, recently took interest in the team's STM Fantasy Football League and joined with his friends.
"My friends and I, who are all Season Ticket Members, made a point to get in the same league this year…Being in a league with your friends gives you motivation…," explained Carland.
As the 2017 season unfolded, Carland's focus remained on his team and he was unaware of how well he was performing in the league standings.
"It was never really ever on my radar [the prize]," said Carland. "In fact, I didn't even know I was doing that well until seven or eight weeks in, when my friend, who I am in the league with, said 'you're on the grand prize leader board, you're in the top five.'"
As the grand prize winner, Carland had the opportunity to see the Buffalo Bills up close, as he watched the team practice from the field.
"This is the first time I've been here [training camp at St. John Fisher College]," said Carland. "It's quite the experience…I think it's awesome, especially on the field level with all the players. You see these guys on ground level [and] you don't realize how big they are how fast they are [until] you get to see them in person that close up."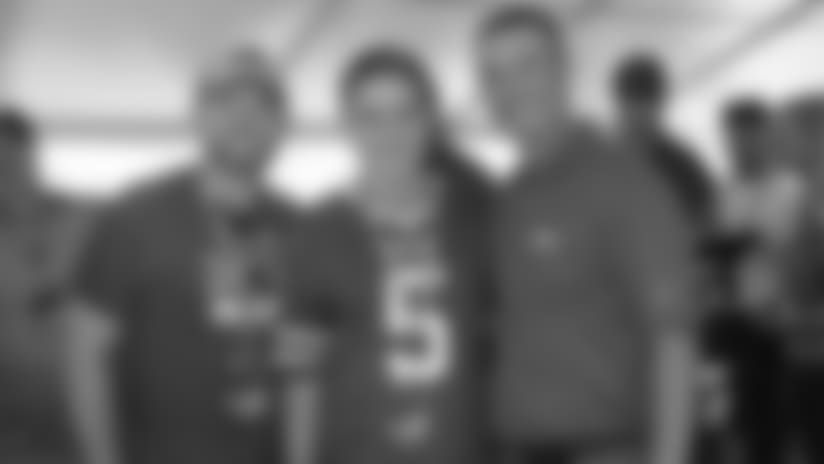 While on campus, Carland, who brought a few guests along for the ride, also made a stop at the Bills Speaker Series event, where he got to hear from General Manager Brandon Beane and Owner Terry Pegula.
"I thought it was really awesome to go to lunch and see Brandon Beane and Terry Pegula speak," said Carland. "Brandon Beane we were expecting to come out, but we weren't expecting Terry Pegula to come out as well. I got a chance to take a picture with the two of them and also Kim Pegula. It's nice to see how down to earth they are and see that they're real people too and have a moment to chat with them."
Before the day was over, the Bills had a few more surprises in store for Carland. After practice ended, he had a chance to get autographs from several players including wide receiver Kelvin Benjamin, defensive tackle Kyle Williams and cornerback Vontae Davis.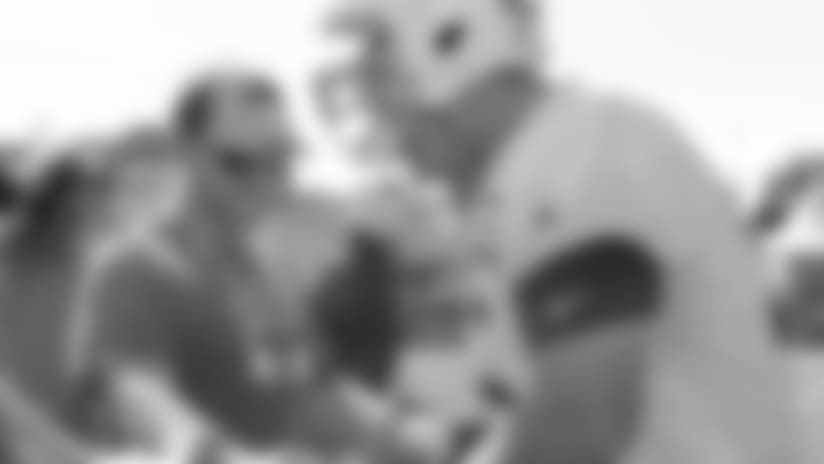 The unforgettable camp visit reinforced Carland's love for the team and made him even more excited for the 2018 season to start.
 "I think after today everyone is encouraged to join and try and win it," said Carland about the league.
Are you a Season Ticket Member looking to join the Bills Season Ticket Member Fantasy Football League? Be on the lookout for an email invitation or contact your Bills Account Representative!