We are just days away from the Bills getting to meet their newest draft picks. Buffalo has six selections in the 2023 NFL Draft with their first being the 27th overall pick on night one.
NFL commissioner Roger Goodell will announce Buffalo's first-round pick, but after that, Bills Mafia members will be taking the stage.
Former Bills running back and fan favorite Fred Jackson will announce Buffalo's second-round pick (No. 59). TikTok star Josh Richards, who's a Bills fan, will reveal Buffalo's third-round selection (No. 91).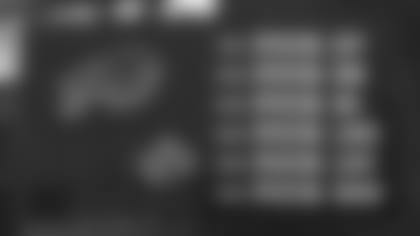 Jackson played for the Bills from 2006 to 2014. In those eight seasons, Jackson played in 106 games and started in 61. The RB totaled 5,646 rushing yards, 30 rushing touchdowns, 2,640 receiving yards, seven receiving touchdowns and 1,241 kick return yards.
The NFL Draft begins on Thursday, April 27 at 8:00 p.m. ET on NFL Network. The second and third round of the NFL Draft kickoff on Friday, April 28 at 7:00 p.m. ET on NFL Network.