If there's one thing that's certain about the NFL draft it's that nothing is certain. There are far too many variables involved knowing there are 32 NFL clubs picking from a pool of 350-plus prospects with the opportunity to add in trade possibilities to alter the order of the draft board. But as Buffalo enters the fray of the 2013 NFL draft this evening they appear poised to add important pieces to their offense early.
After filling a couple of holes on defense in free agency with DL Alan Branch and LB Manny Lawson while franchising Jairus Byrd, the pendulum of need appears to be swinging toward offense. Bills GM Buddy Nix said as early as last December that the team would be interested in adding a long term answer at quarterback in the draft. All offseason his stance on the subject has not changed, even after the addition of free agent veteran QB Kevin Kolb.
"Sometimes I'm too honest about saying things and then it goes on forever, but it hasn't changed at all," Nix told Buffalobills.com when asked if he felt adding a quarterback was still high on the priority list. "I still feel the same way. I think now is the time for us."
With a quarterback class not seen as plentiful in terms of first round talent by outside observers, Nix disagrees believing there are worthwhile prospects for the pick at eight overall.
"I think there is," he said. "This quarterback class is better than everybody thinks it is. There's about five or six of those guys, maybe seven, that do a lot of things good and do them good enough to win. I said this from the start that two or three of these guys will be franchise quarterbacks."
Armed with just six picks this year, Buffalo is limited in their flexibility to move up the draft board to secure a prospect they covet. That would seem to make taking a quarterback that fits the value on their board at eight at least a possibility. Naturally Nix left the door open for any and all outcomes.
"We're going to try to find a quarterback," said Nix. "If one is there and he's rated at the right spot we're going to take him wherever that is. We're always going to stay with the integrity of our board. I don't want people to expect that no matter who is there in the first round we're going to take a quarterback because that's not true. We'll still take the best player."
The other main positional need on offense for Buffalo to address is wide receiver. Following the departures of Donald Jones and David Nelson via free agency Buffalo has yet to reload, though they do have some young receivers they believe have a future in T.J. Graham, Marcus Easley and Kevin Elliott among others.
Still, it again appears likely that the receiver position is addressed sooner rather than later by Buffalo in the draft.
"We need a big time outside receiver and T.J. gives us a lot of that, but you still need to get another bigger guy that can line up out there and catch the ball even when he's covered," said Nix. "I know there are some in the draft. We're talking about the wide receiver position being deep. It's going to always be deep the way colleges are going. They're playing with four and five wides so there are more of them. And there are three or four that would fit that outside receiver job that could challenge deep and be a vertical guy."
The run on receivers could happen as soon as the bottom of round one, but with good depth at the position Buffalo stands a good chance of being able to get a prospect that can contribute early with pick 41.
Drafting a quarterback and receiver with their first two picks is certainly not a lock, but if the value is right it could position Buffalo well not only for the rest of the draft, but for the 2013 regular season.
"Cincinnati they take A.J. Green and Andy Dalton and that duo has really turned them around and made them a playoff contender," said Nix in an interview with Bills flagship WGR Sportsradio 550 late last season. "I think you've got to have a guy that's like Andre Reed was when he was here and Jim Kelly and Andre Reed produced a lot. You need those guys and we're aware of that and we're certainly looking at wide receiver."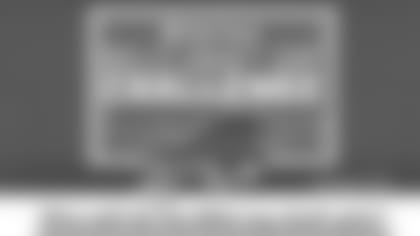 ](http://www.buffalobills.com/fans/mtbank-draft-day-challenge.html)