Bills analysts John Murphy and Chris Brown give their opinions on the Bills and what fans can hope for from the team in the 2017 NFL season.
The Bills will win 10-plus games if …
John Murphy: The defense plays the way it has played in preseason. Even with some lapses in the final preseason game, Buffalo finished eighth in overall defense in preseason, giving up 274 yards per game. The Bills were second in the league allowing 3.1 yards per carry. It's a testament to a better scheme fit and more cohesion on that side of the ball. Reaching the 10-win level will require the Bills offense to maintain the level of production they had in 2016, with a strong rushing game and 25 points scored per game. But 10 wins and a possible playoff spot is not as far out of reach as some may believe.
Chris Brown: If their pass game can jell quickly. It's going to be a tall order to get their passing game humming with all the preseason changes. Jordan Matthews is their number one target and he hasn't been full go due to his sternum injury. Tyrod Taylor missed more than a week of practice after his concussion, so it'll be jelling on the fly. But without a pass game that demands respect from opponents it'll be tough to consistently beat the quality teams on the Bills schedule.
Rookie most likely to make the biggest impact …
Murph: It has to be Tre'Davious White, as boring as that prediction might be. Quietly, efficiently, Tre White has become an anchor in the Bills secondary, a group that undergone a total transformation from last year.  No doubt, there will be ups and downs for the talented rookie but the Bills have quickly fallen in love with White's professional approach and mature demeanor before he's even played a game.
Brown: Zay Jones. With Sammy Watkins traded and Anquan Boldin retired, Jones is suddenly the No. 2 receiver. He's expected to play a ton and there will be plenty of opportunity for him to make plays.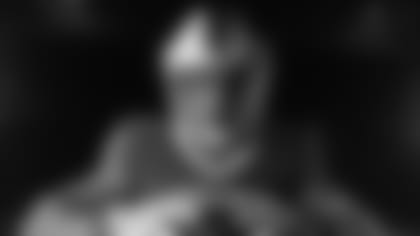 Free agent who will make the biggest impact …
Murph: I'll go with safety Micah Hyde who provides quiet, competent leadership in the secondary. Hyde seems to have quickly picked up the Bills defensive scheme and has shown first rate communication skills to get the entire backfield in synch. Honorable mention goes to FB/RB Mike Tolbert because of his versatility. He looks ready to taken on a variety of roles: blocking back for McCoy, short yardage/goal line RB, and special teams contributor.
Brown: Micah Hyde. He's just an opportunistic player on the back end and knowing that Buffalo's pass rush should be back amongst the league leaders in sacks that should cater to creating takeaway opportunities for Hyde on the back end.    
Best Bills player for fans to follow on social media …
Murph: Richie Incognito's Twitter Feed (@68INCOGNITO). He's doesn't tweet often, but when he does, Richie usually finds the right blend of humor and the mandatory twitter snark. He's onto something with his theme of IHOP-Incognito's House of Pancakes featuring video of Richie levelling opposing defensive linemen.
Brown: Richie Incognito because his posts can be anything from funny to sarcastic to both. 
Bills most likely to earn Pro Bowl bids …
Murph: Round-up the usual suspects: Kyle Williams (five times), LeSean McCoy (five times), Richie Incognito (three times). But don't be surprised if Jerry Hughes earns his first Pro Bowl pick this year. There's no one on the Bills defense who looks more comfortable, and plays more freely, than Hughes right now.
Brown:LeSean McCoy, Richie Incognito, Eric Wood, Jerry Hughes. McCoy and Incognito will go because of production and name recognition. Wood is on a mission to get back to where he was when he went in 2015 and I believe Hughes will finally have that break out year where he eclipses 10 sacks and gets his first Pro Bowl nod.
---
Bills player with the best chance to win an NFL award …*
Murph: At age 29, in his third year with the Bills, there's a certain focus and maturity around Pro Bowl RB LeSean McCoy this year.  He's made no secret of his goal to get to 10,000 rushing yards and he could do it this year with 1,046 yards on the ground (last year he got 1,267 in 15 games). McCoy has also talked about hitting the 12,000 yard rushing mark in his career which is attainable. Only 29 other players have rushed for 10,000 career yards. Only 15 have gone for 12,000 yards, and of those 15, 13 are in the Hall of Fame. The point is, McCoy seems driven by these numbers this year. And behind Buffalo's formidable offensive line, and with a new offense that may feature McCoy and other RBs as pass receivers, it's entirely possible to see him as the NFL's Offensive Player of the Year.
Brown: McCoy could be up for Offensive Player of the Year or MVP if he has the kind of season I think he can have in this offensive scheme. Wood is a perennial contender for Walter Payton Man of the Year and Tre'Davious White could be a contender for Defensive Rookie of the Year with his consistent and opportunistic style of play.
Bills player with the best chance to lead the NFL in a statistical category …
Murph: Shady McCoy's push for career rushing milestones make him a candidate to lead the league in rushing yardage this year. He finished sixth in the league last year, only 364 yards behind league leader Ezekiel Elliott. Jerry Hughes has a chance to be among the league leaders in sacks. At the very least, he should get back to the double-digit sack production he put up in his first two years in Buffalo.
Brown: LeSean McCoy – I really think his receiving numbers are going to explode this season. He could lead the league in receptions by a running back.