The Buffalo Bills are officially bringing back Huddle for Hunger week, kicking off the week of October 24. For Bills fans looking to get involved, there are plenty of ways to help tackle hunger for our neighbors right here in Western New York.
Along with 17 other local charities, FeedMore WNY, an organization that provides more than 12.8 million meals annually to WNY neighbors in need, will benefit from this year's Huddle for Hunger program. One in 5 children in FeedMore WNY's four-county service area are facing hunger, and this year there are several ways for Bills fans to make a difference.
On Thursday, October 27 from 4 – 7 pm, the Buffalo Bills will be holding a Community Food Drive at Highmark Stadium. Fans are asked to donate nonperishable food items that will benefit FeedMore Western New York. As a thank you, fans who donate will receive a Bills grocery bag. In addition, local high schools are encouraged to register and compete in the Huddle for Hunger challenge.
Wegmans will also be involved in Huddle for Hunger week by donating $5 from every Meals to Go order from October 24 – 28 to the hunger-fighting charities listed below:
Community Missions of Niagara Frontier
Massachusetts Avenue Project
Providence Farm Collective
Billy Buffalo will be stopping by Wegmans all week for surprise visits, so make sure to stop in!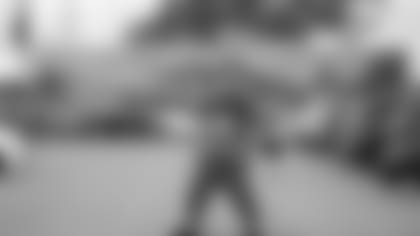 In addition, the net charitable proceeds from the October 30 50-50 Raffle will be donated to these organizations. Tickets can be purchased online at Bills5050.org or in person at the game against the Green Bay Packers.
The East Buffalo neighborhoods will also feel the support during the week. There will be an event at Buffalo Public School #74, Hamlin Park on October 25. Wegmans, Bills Foundation, Buffalo Go Green, and African Heritage Food Co-op have partnered with the school for a health and wellness day. The action-packed day will include healthy treats and activities in the school cafeteria, Play 60 activities in the gymnasium, and a school assembly to end the day. There will be Bills players and Billy Buffalo in attendance, and all the kids in the school will take home a bag of healthy snacks and information.
More information on how to get involved with Huddle for Hunger can be found here.