In just three short years Sean McDermott has ended the Bills playoff drought and turned the team into a division favorite and AFC contenders. Today, Terry and Kim Pegula made sure their coach will be here for a long time to come.
"Sean's leadership on and off the field has been nothing but genuine and transparent, qualities we appreciate as owners," said Kim Pegula in a statement. "He is the same great person to us, the players and everyone across all our organizations. We will never forget how impressed we were during his first interview. Sean's attention to detail was apparent back then and his process driven approach has brought great stability to our organization. We are happy to extend his contract and keep him in Western New York for many years to come."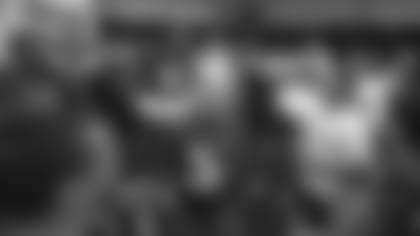 Since McDermott's arrival in 2017, he has not only rebuilt the team's roster, but its collective culture. A culture , built on commitment to a process of daily self-improvement for the benefit of the team, love and respect. His mantra of 'Playoff Caliber' is something the players have embraced completely.
"It was just something he'd keep saying," said Pat DiMarco. "Guys would hear it but wouldn't always live it. Now it's our nature. It's like that saying. First you form the habit, then the habit forms you. So it's a habit now. You come in here and 'Playoff Caliber' is the standard. Not only on the field, but in the weight room, the meeting room. Playoff caliber is what we're doing every single day. Guys are working their tails off.
"Probably the second biggest thing that he preaches is your love for the guy next to you. You're going to sell out, not for yourself or your contract, but for the guy next to you and his family and his well-being. There's just a lot to it. When you care and you love the guy you're playing for you're only going to play that much better."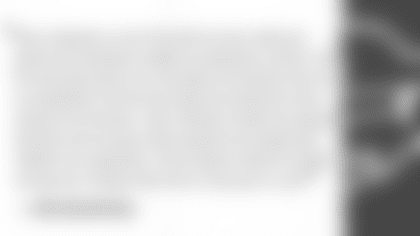 The results have been a pair of playoff berths over his first three seasons, making him the first Bills head coach since Wade Phillips (1998-2000) to accomplish the feat.
"Our culture is pretty strong where guys now know what's expected in terms of the time you need to put in and the way that we have to operate every day to get where we want to get," said Tre'Davious White. "And the new guys coming in, it's clear to them how we work because they see it from us who have been here and they just kind of fall in line."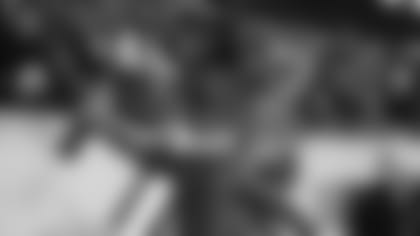 The combination of astute player acquisitions both in the draft and free agency from general manager Brandon Beane and the personnel department and McDermott and his coaching staff demonstrating great acumen in player development, the players on Buffalo's roster have largely succeeded in becoming the best version of themselves.
Entering just his fourth season with the Bills, McDermott already ranks fifth in franchise history in coaching wins (25), trailing only Marv Levy, Lou Saban, Chuck Knox, and Phillips.