Once again, the NFL has encouraged its 32 teams to put their own spin on Draft Day 3 by allowing them to announce picks live from special locations in their local markets. This year, however, the festivities will take on extra meaning for the Bills who are teaming up with their Rochester neighbors to make the final day of the 2019 NFL Draft one to remember.
In honor of the NFL100 celebration, the League will pay tribute to its 13 "Original Towns" throughout the draft. Eight towns outside of current NFL cities, including Rochester, will host Draft Day 3 telecasts. The Bills will join the NFL in recognizing Rochester's early influence on the sport by setting up shop in the city's well-known Corn Hill area. Once home to the Jeffersons, one the NFL's charter member teams, Rochester helped pave the way for the League in the early 1920s.
While in Rochester, the Bills will make their fourth and fifth round selections. Rochester Mayor Lovely Warren will join the Bills as she announces the team's sixth-round pick. Local high school football players and cheerleaders will also be in attendance.
Tune in on Saturday, April 27, at 12 p.m. ET to watch Bills history unfold as the team welcomes its newest members.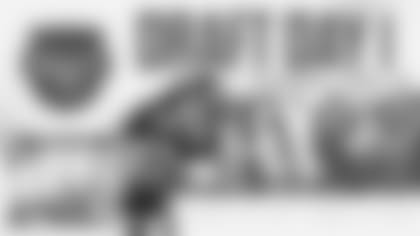 The 2019 NFL Draft will kick off from Nashville on Thursday, April 25, at 8 p.m. ET. Bills fans can stay up-to-date with the latest draft happenings on buffalobills.com, the Bills Mobile app, presented by M&T Bank, and the team's social media channels. Bills draft coverage is presented by ECMC.