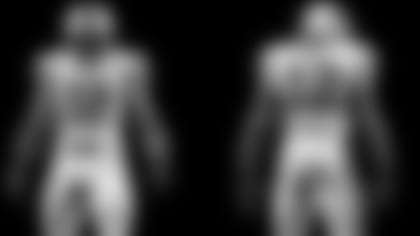 ](http://www.shopthebills.com/Buffalo-Bills-Throwback-Gear-Jerseys-Hats-T-Shirts-More.aspx?utmsource=buffalobillscom&utmmedium=story&utm_campaign=2012)

This weekend the Buffalo Bills will wear a unique throwback uniform combination modeled after the uniforms that the club wore during their 1964-1965 AFL Championship seasons.
The modern interpretation of this historic design was originally showcased during the 50th Anniversary of the AFL back in 2009 and this weekend will be showcased on a Nike NFL Elite 51 chassis. As one of the eight original AFL teams, all elements of the Bills throwback uniform – jersey, pant, helmet, sock - differ from the team's regular season look. In addition to a modernization of the stripe pattern, the helmets feature the Red Standing Buffalo logo that the club used as its primary mark from 1962 through 1973.
The Bills design aesthetic will stay true to years past while streamlining the color in the neckline with the inclusion of Nike Flywire technology to reduce weight and provide a lockdown fit over the pads.
Designed and engineered from the inside out, the new uniform focuses on creating a system where the baselayer, padding, jersey and pant work in concert. Additional uniform innovations include increasing sleeve articulation for better range of motion and integrating new four-way stretch fabrication to provide a streamlined shrink-wrap fit.