After a season in 2019 where the Bills defensive line ranked in the top ten in run defense and sack percentage, the unit as a whole couldn't find that high rate of productivity in 2020 due to several factors.
The team brought in several new faces to the group last season. They added Mario Addison, Vernon Butler and Quinton Jefferson during free agency and drafted AJ Epenesa in the second round of the NFL Draft. Eric Washington also joined the unit as the new defensive line coach. Due to league protocols because of COVID-19, the group could not work together in person until training camp.
"It presented some challenges but as the year went on, we found our groove," defensive coordinator Leslie Frazier said. "And our guys really came on and played well for us down the stretch."
The defensive line was a big point of emphasis for the Bills this offseason and there are reasons to believe that this group will improve in 2021.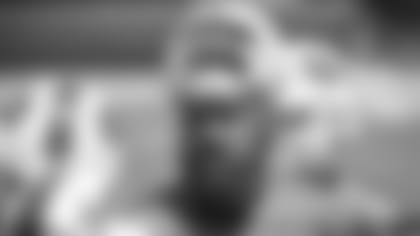 The Return of Star Lotulelei
It was almost one year ago that Star Lotulelei made the decision to opt-out of the 2020 season due to COVID-19. He spent his time off training diligently to be sure he would be ready to return for the 2021 season. And he is ready.
His return to the lineup does not only help the D-line's rotation, but he also brings years of experience and knowledge to help the younger players develop. He will help fill up the middle of the defensive line and improve the run defense.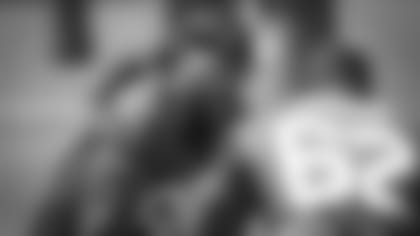 Lotulelei has been reunited with Eric Washington, who was his defensive line coach in Carolina from 2013 to 2017. The familiarity between the two should help Lotulelei get back up to speed this offseason, and the Bills defensive lineman said he wouldn't want anybody else coaching him. 
"It feels great," Lotulelei said. "There's a lot of comfort knowing him, him knowing me, and knowing I can trust him. I don't think there's a more perfect guy that I could have to get me re-acclimated back into the system, back into the football schedule and things like that. I'm happy and I couldn't ask for anybody better."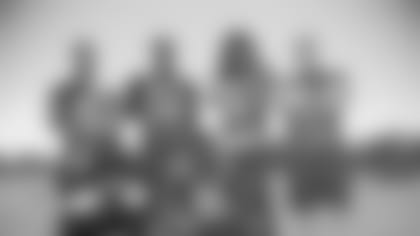 Additional Depth/Position Flexibility
Some new faces along Buffalo's defensive line will also help the pass rush in 2021. The team brought in Efe Obada as a free agent from Carolina. Obada recorded a career high 5.5 sacks last season and will also be reunited with defensive line coach Eric Washington. The Bills also used the draft to bring in more players along the defensive line, drafting pass rushers Greg Rousseau and Boogie Basham in the first two rounds.
The two rookies will need some time before they become consistent contributing factors for this Bills defense, but they have a good group of veteran linemen to teach them all they know.
A more regular offseason and training camp will not only help Obada and the two rookies get up to speed, but it will be an opportunity for Mario Addison, Vernon Butler and AJ Epenesa to make up for the absence of in-person training last offseason.
The additions made to this defensive line this offseason helped the Bills bring some youth and versatility to the position. Defensive coordinator Leslie Frazier thinks with versatile players the team will have more options and player combinations to choose from every week.
"You want to be able to have that versatility," Frazier said. "It's a lot tougher without it. The fact that Greg and Boogie can both go in and out should help our defense. Then you have a guy like Efe Obada as well who can do the same thing. It just gives you some flexibility when you're putting things together for an opponent that should help us in the future. It's a good problem to have. I'm anxious to get to camp and see how it all comes together."