What better way to prepare for Sunday's game against the Chiefs than a skate night for Bills Mafia?
All Bills fans can meet up at Canalside on Friday, January 21 from 4:00 p.m. to 8:00 p.m. ET for Bills Fan Skate Night at the Ice at Canalside (130 Main Street, Buffalo).
Highmark Blue Cross Blue Shield of WNY is partnering with Canalside, the Buffalo Bills, Fisher-Price, Wegmans and Oxford Pennant to put on the exciting event.
People who attend are encouraged to wear Bills attire and should be ready to sing and skate along to the Shout song. Bills Mafia skaters will get $1 off admission, which will be donated to the Patricia Allen Fund.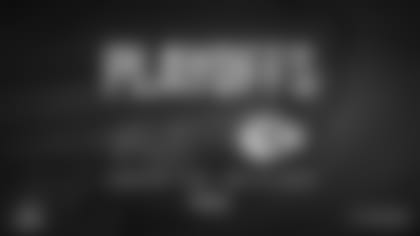 Our partners will also provide fun experiences to make the night one to remember like a hot cocoa ice bar with complimentary hot cocoa, neck warmers, rally towels, photo stations and more. In addition, you can enter a raffle to win signed Bills items and there will be a Best Bills Spirit Award.
To celebrate the start of the playoffs, the Buffalo Bills and Labatt encouraged fans to gear up in their favorite BLUE Bills gear and submit their pictures! Landmarks around Buffalo were also lit up in BLUE at night throughout the week to celebrate the Bills being in the playoffs.