CHAD MICHAEL MURRAY'S
2014 BILLS SCHEDULE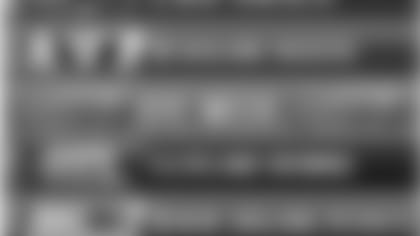 Can you predict the Bills 2014 schedule? A short time before the NFL officially announces the schedule, buffalobills.com caught up with actor Chad Michael Murray, a Buffalo native and vocal Bills fan, to get his picks for the Bills Schedule Challenge. One lucky fan could win FREE season tickets FOR LIFE - click here to make your pick now!
buffalobills.com:What made you pick a road opener?Chad Michael Murray: Well sadly 16 teams must start their season on the road. With us playing our last two preseason games at home I feel hitting the road for the first game is a good opportunity to carry less weight on the road. It also gives us the excitement into Week Two for our home opener.
BB:Do you think playing the division opponents at home in the final month of the season gives Buffalo a competitive advantage?
CMM: I'm hoping we get to play our divisional opponents at home in December with the exhaustion kicking in as the season wears on it'd be an advantage to play those specific teams on our home turf. Our crowd will help get the W.
BB: What would your reaction be to the Thanksgiving Day game that you selected?
CMM: I think it's time for Buffalo to get the thanksgiving game. With a W it puts us in the national spotlight. I'd be a happy man watching Buffalo while eating some turkey.
BB: Which of the games would you like to see in primetime?
CMM: I'd like to see Buffalo vs. Chicago as a Monday night game, but I assume we will get New England on a Thursday night.
BB: What do you think would be the hardest three-game stretch of the schedule you put together? The easiest?
CMM: New England, Chicago, Green Bay would be a tough three-game stretch, especially with two on the road as I have listed. As far as the easiest three-game stretch I'd say the Jets, Raiders and Cleveland would be the easiest opportunity for us especially if the bye fell in between.
BB: Which game(s) are you most likely to attend?
CMM: My hope would be to attend Week Two and Three as I could do so in one trip back from LA. I intend to attend at least three games this year, So two home games back-to-back would be helpful.
BB: Why did you pick the bye week early in the season?
CMM: I'd prefer a later bye week, as I'm sure most would, but Week Five would be a good chance to look at our squad to that point and reconfigure anything that may or may not be working that far into the season, especially if we had a rough go early on (which won't happen!!!) Go Bills
BB: Which games did you struggle the most to predict?
CMM:I'd say the hardest thing was picking divisional opponents. Choosing whether Buffalo would compete better at home vs away, and at which points in the season.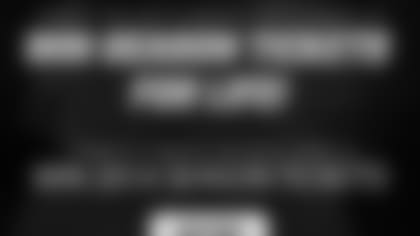 ](http://www.billsschedulechallenge.com/)