Country music singer and songwriter Abby Anderson just put a new spin on an old song and the result was epic.
As heard in a video that debuted on Buffalo's social media accounts this evening, the Black River Entertainment sensation delivers a Bills-inspired rendition of "House of the Rising Sun," producing a sound that is sure to give you chills.
Named one of CMT's Next Women of Country for 2018, Anderson, who is just 21 years old, is known, in addition to her unique voice, for her bubbly personality and big smile. Presented with an opportunity to collaborate with the Bills on the season kickoff piece, Anderson was beyond thrilled. In the video, fans get to see a different side of the up-and-comer.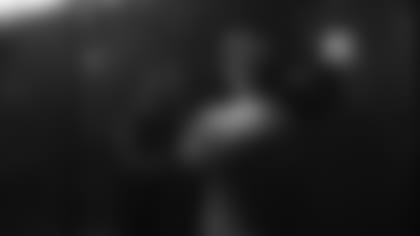 "I'm naturally a very smiley, happy person and this song is my alter ego in a sense," she explained. "This dark, mystery chick with slicked back hair and red lipstick [is different]. I just felt like I was playing a character and it was so fun for me."
Showcasing her versatility as an artist, Anderson, who became familiar with the Bills after joining Black River Entertainment – a Pegula Sports and Entertainment entity – and from singing the national anthem at New Era Field in 2017, drew upon her experience in Buffalo to fully embrace the song and its Bills-themed lyrics.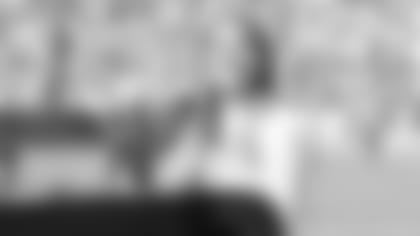 "They're perfect," said Anderson about the lyrics. "The whole song is a vibe. The moment that I heard those lyric changes, you can just visualize introducing the players. It's great. I was visualizing myself in that stadium [New Era Field] and an army of football players behind me, storming out like we're going to war."
As the song weaves throughout the video, building in anticipation and taking viewers on a journey, fans will see Bills highlights, iconic moments in team history and scenic shots from around the city.
There is a house in Western 'York They call the rising sun It's been the ruin of many a poor boy My God, I hear, them come… My mother was a tailor She sewed these new, blue seams Our fathers were, legends of men Who moved like Western streams I'm goin' back to Western 'York, where hearts beat loud as one…To the men, who raise the sun
Fans can stream and download the song on Apple Music, Spotify, iTunes and Google Play by clicking here.
Track Produced By: Josh Kerr
Nashville Production Team: Nikki Abbamont, Robert Chavers, Chris Hopkins, Bill Warren
Video Editor: Andy Quinn, Pegula Sports and Entertainment
Script: Travis Carlson and Aaron Rizzo, Pegula Sports and Entertainment