ORCHARD PARK, NY – The NFL announced today that Bills FS Jairus Byrd, DT Kyle Williams and DE Mario Williams have been selected to the 2014 Pro Bowl.
The three defensive selections mark the first time since 2004 (Sam Adams, Nate Clements, Takeo Spikes) that a trio of Bills defenders have been selected to the league's annual All-Star game.
JAIRUS BYRD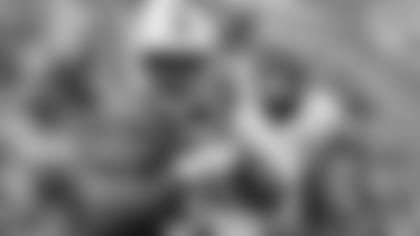 SHOP JERSEYS AT THE BILLS STORE
Jairus Byrd will also be making his second consecutive Pro Bowl appearance and appearing for the third time overall (2009, 2012). The fifth year safety has tallied a team-high four interceptions this year, ranking him tied for third in AFC, including two interceptions in Week 11 vs. the Jets to become just the third player in franchise history with five multi-interception performances. 
The 5-10, 203-pound Oregon product entered the NFL as the first of the Bills' two second-round draft picks (42nd overall) in 2009 and has been a ball hawk in the Buffalo secondary, ranking second in the NFL with 22 interceptions since joining the Bills.
KYLE WILLIAMS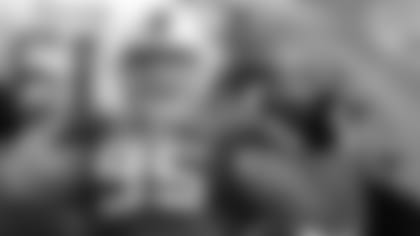 SHOP JERSEYS AT THE BILLS STORE
Kyle Williams, one of Buffalo's three captains in 2013, has recorded a career high 10.5 sacks in 2013 to go along with 65 tackles (42 solo) and a career-high 21 quarterback hits. A consistent source of pressure for the Bills, Williams has tallied multiple sacks in four games this year.
A 6-1, 303-pound Louisiana State product, Williams entered the NFL as the first of Buffalo's two fifth-round (134th overall) draft picks in 2006. In his eight-year career, Williams has registered 500 tackles (304 solo) and 29.0 sacks in 114 games played with 109 starts. Williams will be representing the Bills in his second consecutive Pro Bowl appearance and third overall (2010, 2012).
MARIO WILLIAMS
SHOP JERSEYS AT THE BILLS STORE
Mario Williams has enjoyed one of the best years of his eight year career in 2013. Highlighted by his franchise record setting 4.5 sack effort in Week Two versus Carolina, Williams has accumulated 13.0 sacks through the Bills' first 15 contests. After registering 10.5 sacks in 2012, Williams became the first Bill to have back-to-back double digit sack seasons since Aaron Schobel in 2005-2006. 
A 6-6, 292-pound North Carolina State product, Williams is in his second season with the Bills and  entered the NFL as the number one overall pick of the Houston Texans in the 2006 NFL Draft. Over his eight year career, Williams has started each of his 113 career games played tallying 76.5 sacks, 321 tackles (256 solo), 14 forced fumbles, five fumble recoveries, 19 passes defensed and a touchdown. The selection marks Williams' third Pro Bowl appearance (2008, 2009).
"UNCONFERENCED"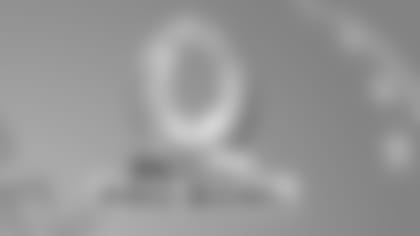 The 2014 Pro Bowl will be played on Sunday, January 26, and televised live on NBC at 7 p.m. ET from Aloha Stadium in Honolulu, Hawaii. For the first time ever, the Pro Bowl will be "unconferenced." Instead of the AFC vs. NFC matchup that has been the format since 1971, players will be selected without regard to conference in voting by fans, coaches and players. Players will be assigned to teams during the first-ever Pro Bowl Draft on NFL Network on Wednesday, January 22 at 8 p.m. ET.