With the NFL becoming a passing league more and more every day, NFL clubs are looking more and more for pass rushers. Whether they're full-time three down players or situational, pass rushers are in high demand to try and neutralize the league's premier passers. LSU's Barkevious Mingo is widely viewed as one of the top edge rushers in this year's draft class.
"I love Barkevious Mingo," said ESPN analyst Jon Gruden. "He's one of my favorite players in the draft. He could convert to the outside linebacker position and be an every down force, rushing the passer. I've seen him drop in coverage. He's got an electrifying inside move. I really think he's got a huge upside."
While Gruden clearly likes what he has seen on game tape, as Mingo played in the most competitive college football conference in the country, NFL scouts are mindful of the fact that the pass rushing talent has only been playing football since his junior year in high school.
"In terms of Mingo, I look at him as a developmental defensive end," said ESPN draft analyst Mel Kiper. "He has to get a little stronger to play that position, get a little bulk to his frame.  I look at him as a 3-4 outside linebacker, an attacker off the edge. I think he'd be a factor right away at that spot. The majority of outside linebackers in that situation are."
That would figure to be the role Buffalo would have for Mingo were he to be selected by the Bills with the eighth overall pick. Mingo has been forecast as a top 15 selection. In defensive coordinator Mike Pettine's scheme there are expected to be a good deal of 3-4 looks and lining Mingo up on the weak outside linebacker spot looks like a natural fit.
Mingo was strictly a down end in LSU's defensive scheme and posted 15 sacks in his three-year college career, but maintains they were asked to do more than just rush.
"We dropped several times a game, were still up sometimes. It's all football," said Mingo, who also had 11 pass breakups at LSU.
Mingo appears to have the athleticism to drop in coverage based on his NFL Combine testing. He moved well in position drills and clocked a 4.53 40-time, 37-inch vertical along with a 10-foot eight-inch broad jump.
Playing in coverage to take advantage of his athleticism might prove to be a good idea. Mingo is still lacking consistent tackling technique. Opponents could target him in the run game should he be up on the line of scrimmage.
Nevertheless he's seen by most NFL talent evaluators as having one of the highest ceilings at his position in the class.
"He didn't play as dominant football this year as last year, but he's got an awful lot of ability," said Kiper. "I would say Mingo immediately as a 3-4 outside linebacker would be a major league factor. He gets from point A to point B lightning quick. I would've liked to see him be more productive this year. If he would have been, maybe he would have been the top three pick."
"I think my speed separates me from every other guy in this draft," Mingo said. "I'm a fast guy and I've got a quick first step and I like getting to the quarterback."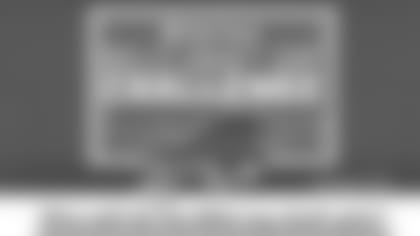 ](http://www.buffalobills.com/fans/mtbank-draft-day-challenge.html)