It's certainly not the end all be all when it comes to drafting players, but Buffalo's personnel department likes adding players with a winning background. That was evident in this year's draft class for the Bills. Each of their first five draft choices came from winning college programs, and Buffalo's scouting department believes that has value.
"Most of the guys we took have been a part of winning program and that is a big thing we're stressing," said Bills Director of Player Personnel Jim Monos.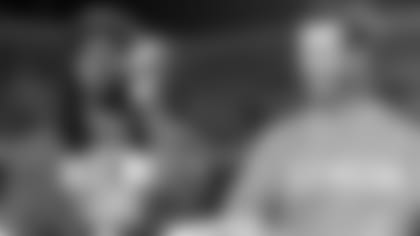 Sammy Watkins' Clemson Tigers put together back-to-back 11-2 seasons and won the Orange Bowl - Watkins was the MVP - in his last collegiate season. Cyrus Kouandjio was a two-time national champion at Alabama. Preston Brown was part of a team that went 23-3 over his last two seasons including an Orange Bowl win over #3 Florida in January 2013.
In fact Brown's college career with the Cardinals took on a path that fans probably hope Buffalo can mirror. After a couple of middle of the road seasons under former Louisville coach Charlie Strong, Brown and his teammates turned the corner.
"I think when I came in (at Louisville) we were having some mediocre seasons and to see how we turned it around really helped all of us to grow as players and as a team," Brown told Buffalobills.com. "We kind of started to study more and got more into the game and wanted to win. It became a mindset around the whole program."
"I've seen it all. I've seen a 3-9 season and I've seen a 10-4 season," said Cockrell. "I understand what it takes to build up a program from the bottom of a conference, which is where we were, to bringing it to the top and winning our division my last year. So understanding that process I think I can help the Bills in doing the little things that we need to do to win."
Even fifth-round pick Cyril Richardson made winning a habit at Baylor as the Bears won the Big 12 conference title in 2013.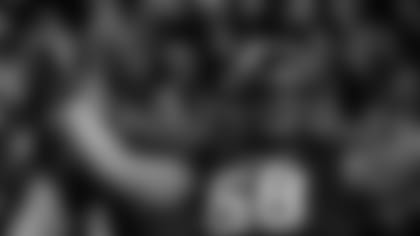 "It instills a belief knowing that no matter what is going on the will to win is there," Richardson said. "Having poise and being mentally flexible to know when things aren't going right you can still focus on the moment and clear your head so you can play to your utmost potential."
Richardson won Big 12 Offensive Lineman of the Year honors in each of his last two collegiate seasons.
Kouandjio however, carries the biggest form of winning with him into Buffalo's locker room as a member of a pair of national title teams at Alabama. Add in playing on a powerhouse high school football program at DeMatha in the capital district and Kouandjio's experience with winning has created an expectation within the offensive tackle.
"I'm a winner. That's what I do," he said. "So I come here with the intention to win games, no matter what. I don't care, I want to win and I'm going to do what I have to do to win. Whether it's motivate whoever or whatever. I've been with two winning programs. I've lost about seven games in my life. I know what a winning program looks like and I know the trends and I've seen trends in a winning program. If I see something a little bit off, I will say something."
Bold words for a rookie, but that kind of approach to the game is more of what the Bills want in their locker room.
"It's more about how they work day to day," said Monos. "When you see these guys come in they know how to work. They know what it takes to build a winner. It might be different from what we do here in terms of the intensity of it, but there's an inherent commitment to the work."
The winning members of Buffalo's draft class are well aware of the Bills struggles to reach the postseason over the last several years. They may not have the NFL experience, but they're already committed to changing the team's fortunes.
"Personally, I don't know why we haven't been a winning team, but I have high hopes for this team," said Kouandjio. "I believe in this team and I believe in these men. I see nothing but winners around me. I came here, I saw the attitude on the team and these guys, and I loved it. Everybody is willing to win and everybody is willing to have good plays and to work from what I've seen so far."
And even though a good number of Buffalo's rookies come in the door with winning resumes, none of them intend to rest on all the victories they rolled up in college.
"It's time to move on and win some games as a professional," said Richardson. "And that's what we intend to do."