Three weeks into free agency and the Buffalo Bills have signed their second defensive player
Defensive lineman Alan Branch signed with the Bills Tuesday, joining linebacker Manny Lawson as the team's first two additions via free agency.
Branch says it's been tough waiting out the first three weeks of free agency after spending the last two years with Seattle.
"Free agency was really nerve wracking," he said after signing his contract.  "You don't really know what your future entails. Seeing what this team brings, the defensive line, and all the new young coaches and all the energy,   I feel like it's the right place for me to be."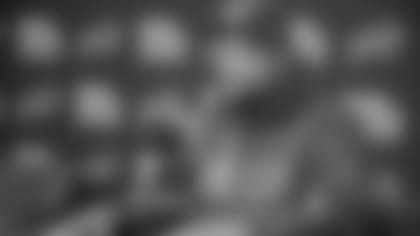 ](http://www.buffalobills.com/media-center/photo-gallery/DT-Alan-Branch-signs/d496130d-8543-4074-97ad-7064fcd54ce1)
Branch came into the league in 2007 as the Arizona Cardinals 2nd round pick. He played four years with the Cardinals and made four starts, all of them in the 2010 season.  He finished his four year tenure in Arizona with four sacks.
He spent the last two seasons with the Seahawks and became a starter, with 31 starts and four total sacks over the two years.
Branch says he's eager to fit into new Bills Defensive Coordinator Mike Pettine's scheme in Buffalo. He's excited about Pettine's penchant for installing an attacking defensive style.
"His scheme, it definitely had me intrigued," he says. "I like the way that they view the defensive line. It's not robotic. I like being turned loose, and go ahead and cause some havoc back there."
"I see myself causing ruckus in the defensive backfield, just like all the other guys on the defensive front. Go up there and make the quarterback chop his feet; make the running back bounce outside.  Just help out all the other guys get some tackles. "
Branch played defensive tackle in Seattle's four-man defensive front the last two years. But he's ready to move outside and play defensive end, when the Bills switch their multiple front defense to a 3-4 scheme.
"I've had experience with Arizona playing at defensive end," he said at One Bills Drive Tuesday. "I've played every single position across the defensive front."
And while he wasn't offering any guarantees, Branch said with the talent he sees on Buffalo's defensive line, there's reason for optimism.
"Every team I've been on that's successful had a great d-line," he said. "And I see the same thing here."